4/17/12-Everyday is filled with new adventures for our little ones. Today, we introduced the wading pool-no action yet though...pictures soon... Today my helper, Olivia, and I introduced pups to BEAR, the cat. Every year it is his job to pose with how ever many pups there are, and allow them to hang out with him for a few minutes each beginning in the 6th week (pups are now 5 weeks old...SO hard to believe. I could tell Bear was relieved there were only 4 this year! A treat was waiting for him for sure! Puppies thought he was a really big, wonderful chew toy... :))) See pictures below.
3-29 - 4/16/12-Puppies are growing in every way by leaps and bounds! Hard to believe that they are now over 8lbs. Outside play twice a day, is a regular part of their routine now as of last Thursday, 4-12. It took only 3 trips outside for them to feel secure and like the world was their "oyster" :). They met their big aunts and uncle, and were intrigued by duck and pheasant wings. Brave little ones for sure! They are eating puppy food, (mommy is weaning them now) They wrestle and roll and bark a little at each other. They are a joy for sure!
3/28/12 -Puppies are now in their stage 2 puppy box...ready to learn lots of new things. We handle them several times a day...their senses are waking up...they hear my voice and stir when I talk softly to them. They are good babies. They had their puppy portraits taken today...below...see those little eyes sparkle! They are all such beautiful and sweet cuddly pups! Charlotte is a proud mom! We love them all...
3/26/12 - Looks like pups are beginning to interact some...even before their eyes open...eyes should open during this week...then there will be new puppy portraits - to see those little eyes sparkle. :) Little piggies weigh 4 lbs (more or less :) now!
3/24/12 - Today, pups are beginning to stand and try to walk...so funny and cute-they work so hard.
3/19/12 - Pups are 1 week old now, and have more than doubled their birth weight. All are over 2 lbs! Wow! They crawl around at an amazing speed.
3/15/12- Pups had their first car ride today... They went to see Dr. Townley for dew claw removal. Pups are doing fine. She said they are all good, strong beautiful puppies .... and was suprised at how big they were for only 3 1/2 days old. (She would understand if she knew their mom :)-this is not the Veterinarian who usually sees Charlotte :) ! They were happy to come back home to Mom and a clean bed. All are sleeping now.
3/12/12-HAPPY BIRTHDAY, PUPS!
3/11-3/14/12-Charlotte went into labor around 11 A.M. on Sunday, March 11th, and pups were born between 1 A.M. and 8 AM on the 12th. All ended well, but boy were we both tired afterwards! Puppies are weighed daily, and are growing well.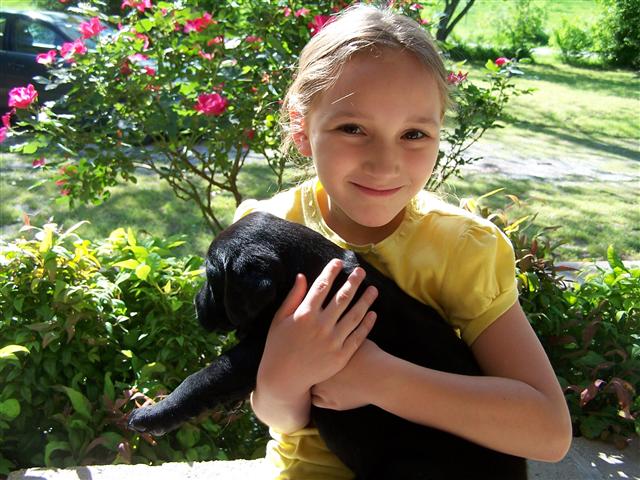 Olivia is our very best helper-holding SCOUT - 4-17-12
GOOD BEAR!!! /SWEET PUPPIES :)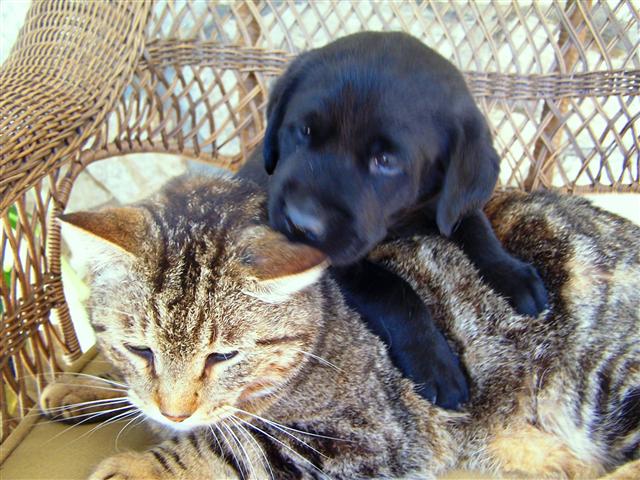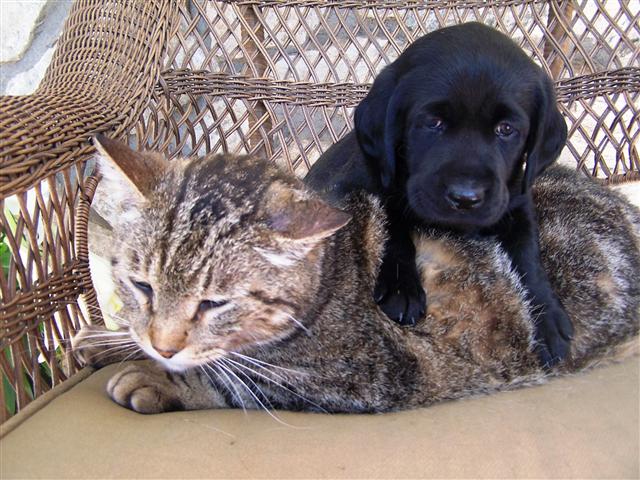 REBEL - with Bear - 5 weeks - 4-17-12 BELLA - with Bear - 5 weeks - 4-17-12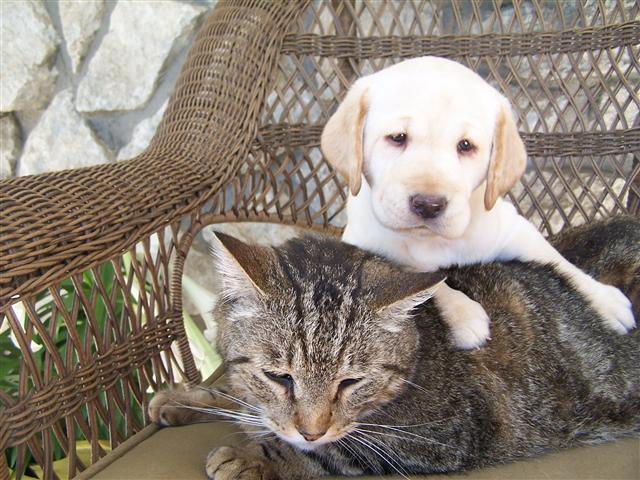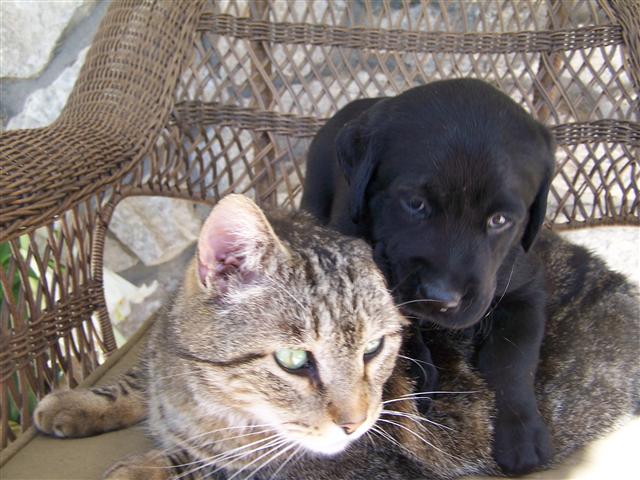 PEARL - with Bear - 5 weeks - 4-17-12 SCOUT- with Bear - 5 weeks - 4-17-12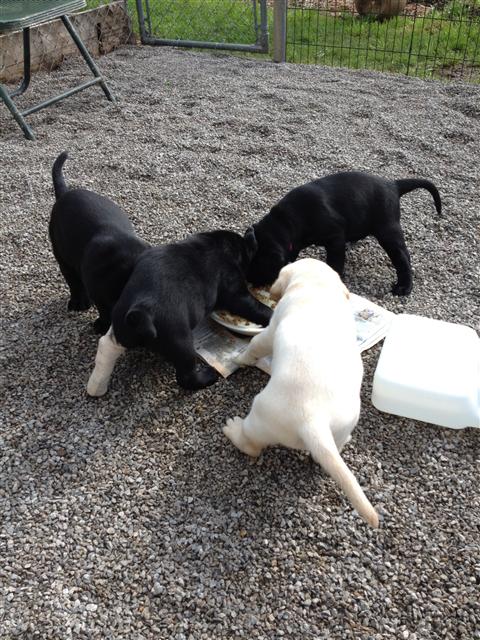 Lunch time outside - REBEL's splint doesn't hinder him :)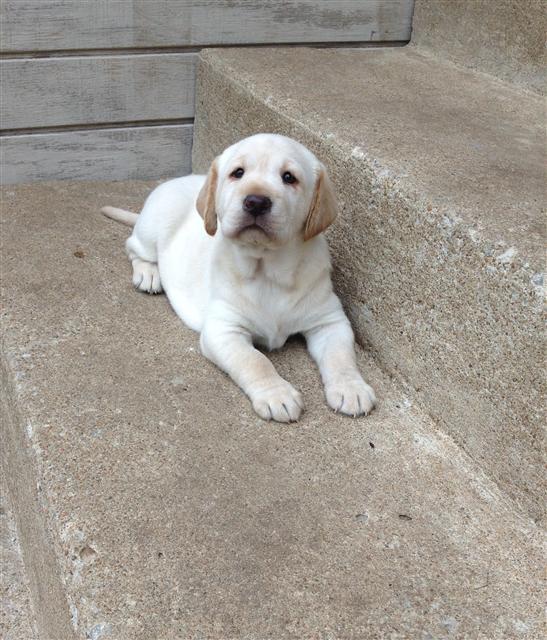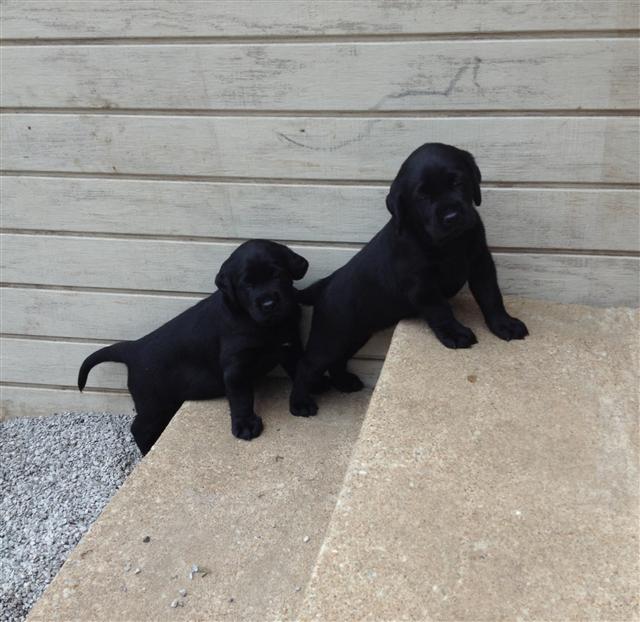 PEARL feeling pretty confident :) 2nd day outside SCOUT and BELLA "We can do this!"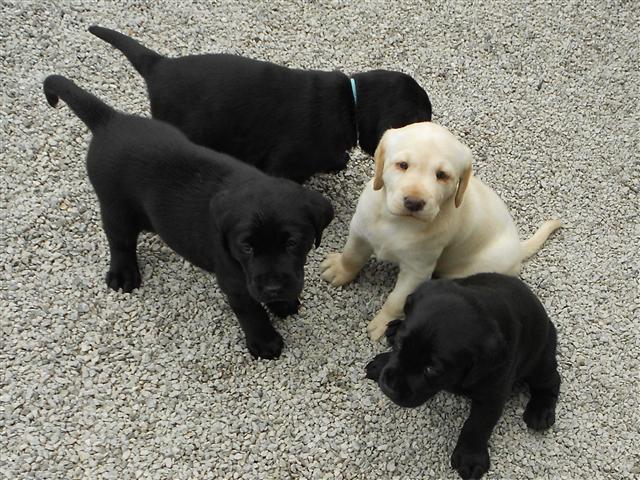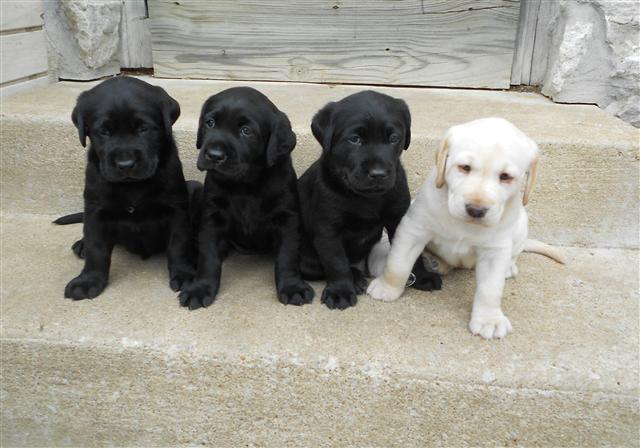 REBEL, SCOUT, PEARL, BELLA ~ 2nd day outside 4-13-12 ~ SCOUT, BELLA, REBEL, PEARL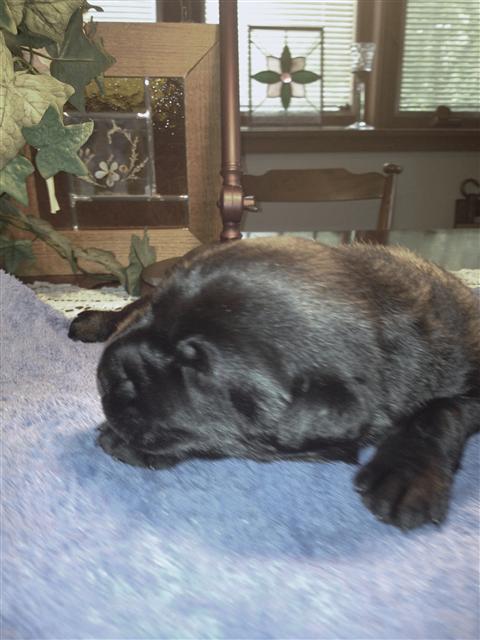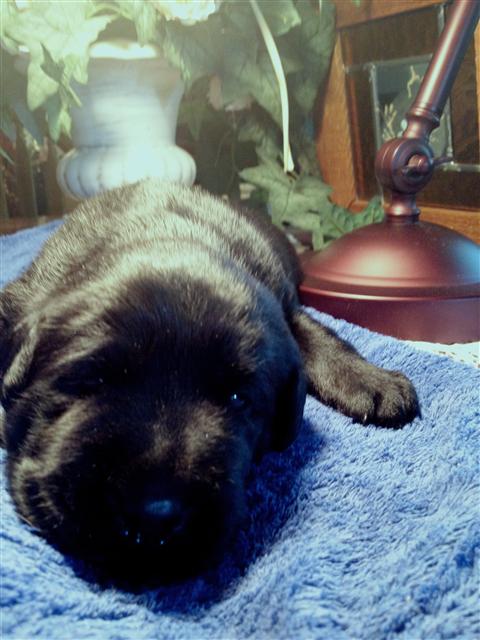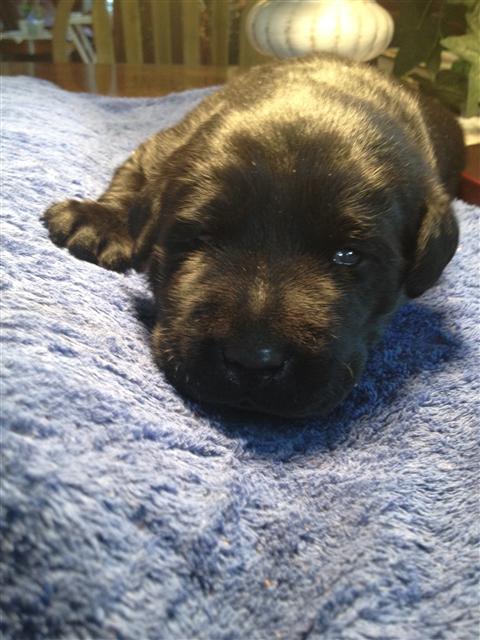 #1 - boy (orange collar)- REBEL -big handsome boy!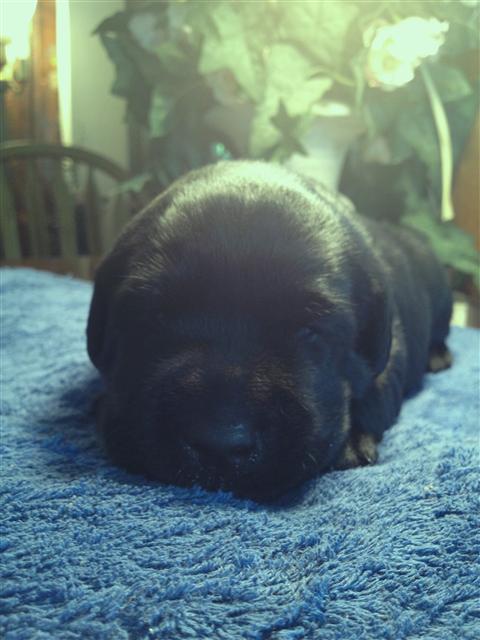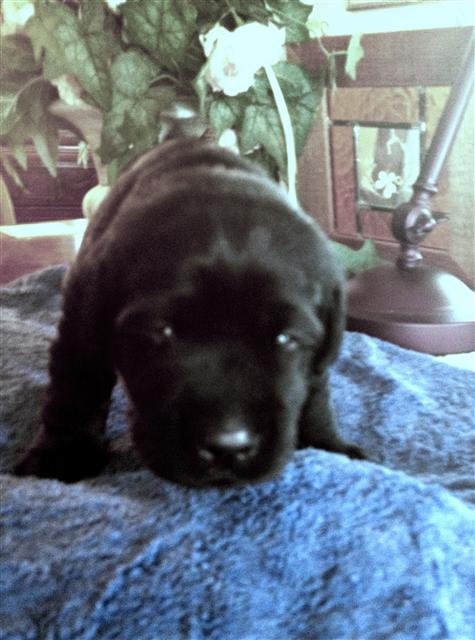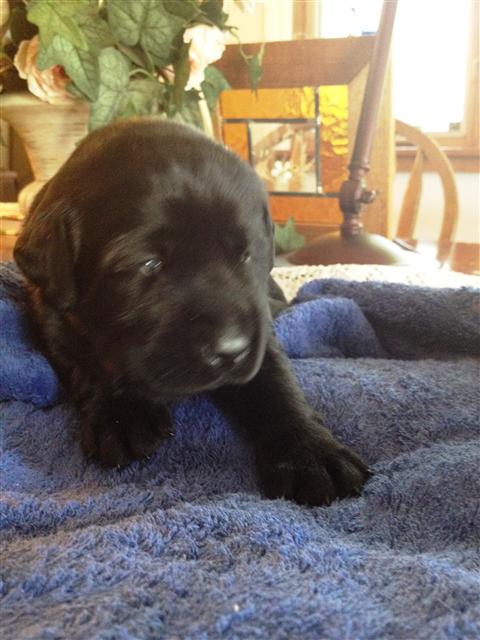 #2 - girl (pink collar) - BELLA -beautiful lady :)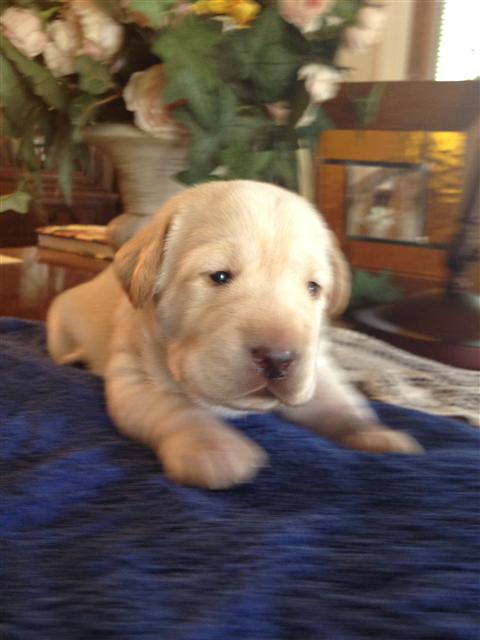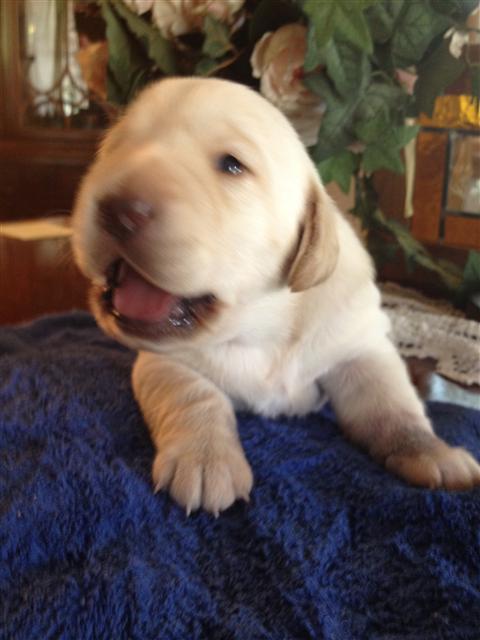 #3 - Pretty girl-PEARL -So sweet-was wide awake, unlike her littermates :)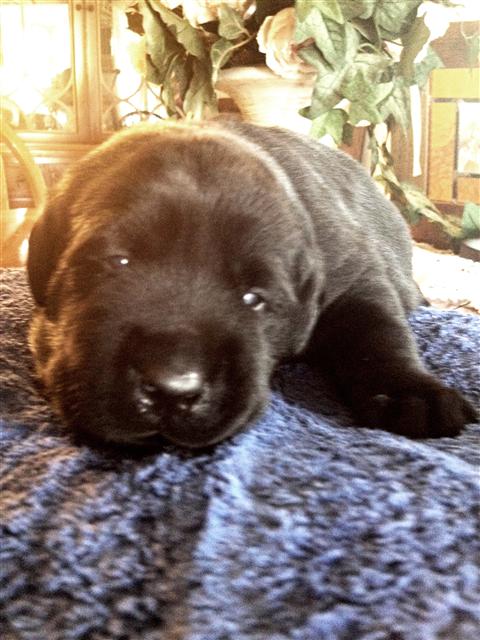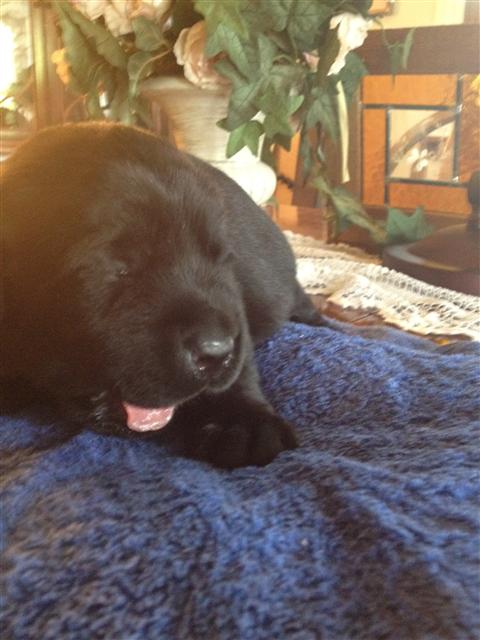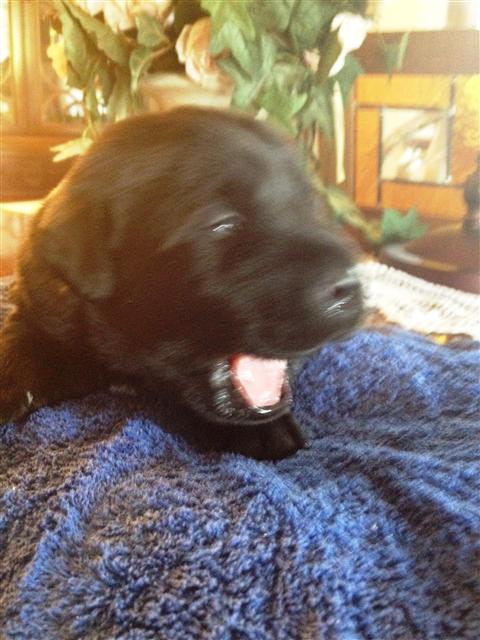 #4 - Another handsome boy--SCOUT :)-what a guy!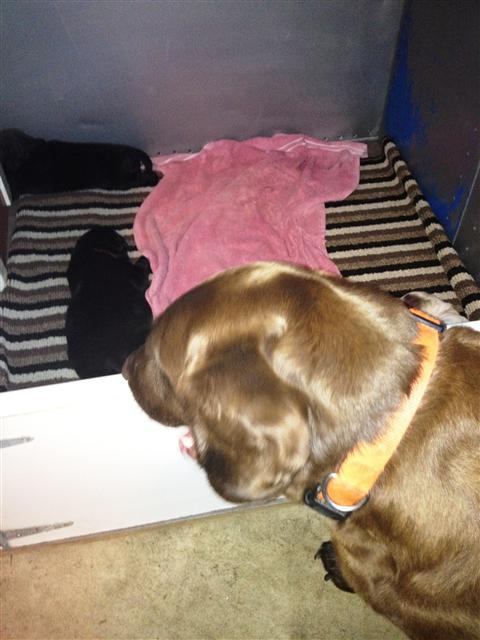 Beautiful Charlotte watching over her babies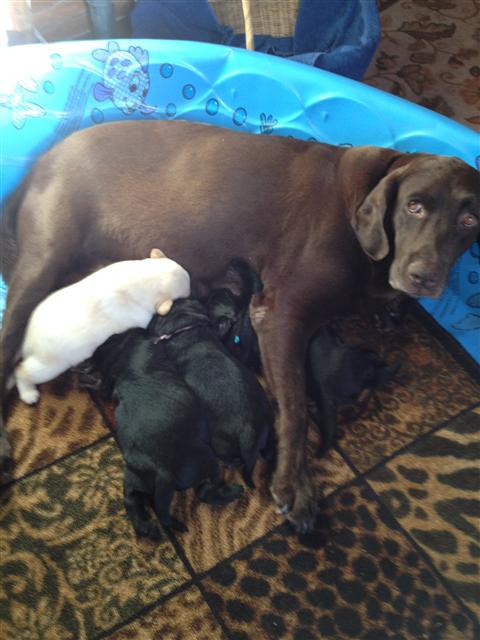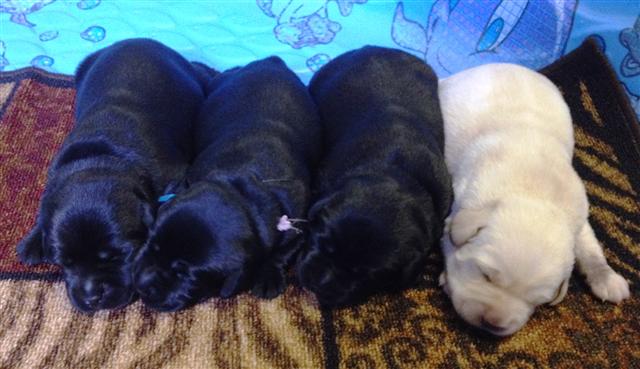 What a good mom! 3-24-12 Almost 2 weeks old... blue(collar) boy, pink(collar) girl, orange(collar) boy, yellow girl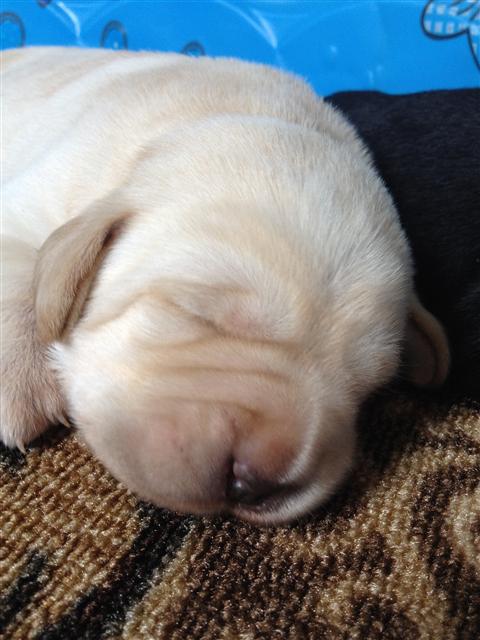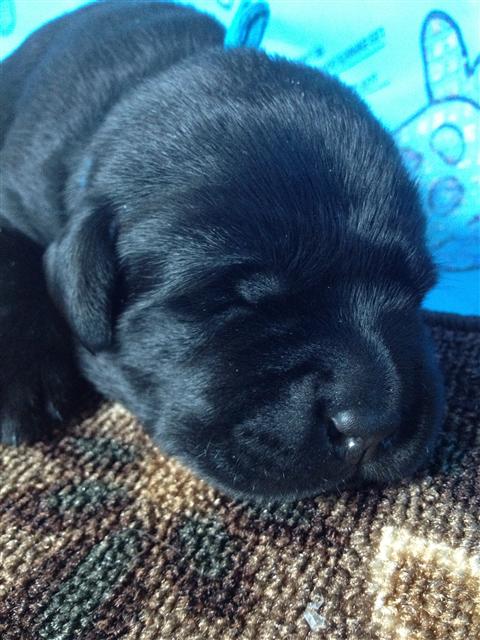 HAVE YOU EVER SEEN SUCH "CUTENESS" ??? :D 3-24-12