About Us And Our Home Bred Puppies....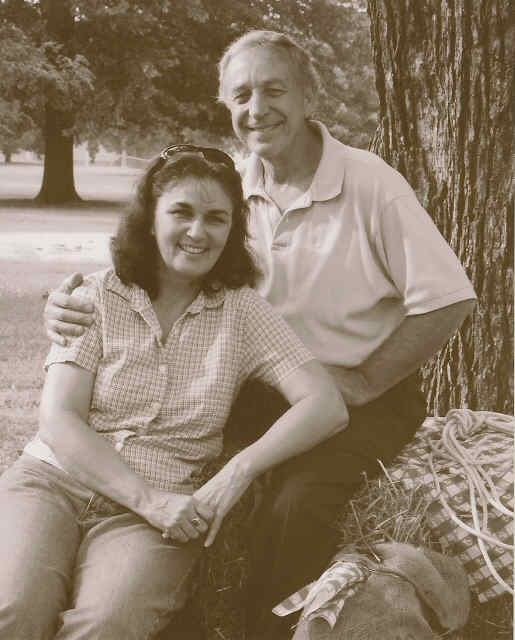 WHY US?
We have been blessed with great results, as a result of our experience, dedication and hard work... but especially because we genuinely love the labrador breed!
We work hard and are determined to produce HEALTHY, HAPPY, INTELLIGENT PUPS!!
We have been dog lovers for years and years. Our family is dedicated to raising each and every puppy with the utmost care and attention to good development. EVERY puppy we offer is raised to serve their new owner well... the rest is up to you! Your pup will provide you with loyal companionship, whether trained to hunt, compete or fill that important role as the family pet. We want them to surpass everyone's expectations!
We are Friendly, honest and reliable Home Breeders, carefully raising and socializing healthy, quality pups in a family environment. Our love for this breed increases our desire to breed GREAT dogs. Our goal is to work hard and continue to do our best work to produce "Phenomenal Pups!"
Although we appreciate the importance of a pup's bloodline, our greatest focus is the good HEALTH of our Dam and all her puppies. In order to have healthy pups, we MUST have healthy parents! Our dam is examined by our vet before and after breeding, and again closer to whelp time. During her pregnancy, she is on a strict diet of premium high protein food, then prior to birth of pups, she begins same premium newborn food pups are first given. The vet is notified when mom is in labor, and we remain in close communication in the event we have a complication, which can happen even to a healthy dam! The pups receive the same careful attention...
We would like to have pups established in their new homes no earlier than 8 wks. (This is best for pup. They benefit most in their litter environment during that last week, since it begins their first "fear period"). We will be more than happy to work with each family to address any specific timing needs. You can learn more about pup's first "fear period" by searching on-line - or by asking us for information on the several similar periods during pup's life. The first of these usually ends by the end of their 8th week (56 days), but could last up to 11 weeks. Instructions will be sent home with you for your reference, enabling you to help your pup through this critical period. All of this contributes to a more self-confident, happy pup for you to enjoy for pup's entire life.
With our close attention to details when bringing up our pups, you will be getting a loving and loyal companion, who is respectful, eager to learn and work for you with enthusiasm and intelligence for many years to come.
We choose to feed our pups premium puppy food xxxx

That's right... we've put on the brakes!!!
We now take a more homeopathic approach to rearing our dogs, and we do no less for our new pups!
After much reading and learning, we no longer consider even the best kibble, alone, to be a healthy food for our dogs! And of course, if a dog is to get kibble only, it had better be the best available, since that form of food is at the bottom of the pile, health-wise! In order best to worst: raw, canned, dry... In other words, if a family chooses not to feed raw, or not 100% of the time, be sure the commercial processed food you do choose is the best quality canned food available, then you're doing better already! Trust me! There is so much to learn on this, and it is SO vital for the health of your animal... I encourage everyone who sees this to research for yourself, and do what is right for your pets... with vaccines, flea, tick, heart worm poisons - all destroying our poor pets' immune systems... (I'm done with all of them!!) Then top all that off with low quality processed food... (by the way... if your dog has been vaccinated once, most likely they are good for life-google that!) it's no wonder with all of these poisons, there are so many allergies, cancers, thyroid and joint issues, and all kinds of diseases that our pets shouldn't have if they have normal functioning, healthy immune systems. And who benefits? Hmmm... $$$$... not the dog! Actually, if you keep your pet healthy with a good raw diet (Steve's is a good one you can buy), you won't be spending big bucks at the vet! Google Dr. Falconer... a wealth of information on Natural Rearing your pet. Also, check out Dr. Becker of Mercola Healthy Pets.
So, I mention all of this because this is our new approach with our pups and our adult dogs... it is just as important for US as it is for our pets... REAL FOOD is what we all need, minus all of those ingredients we can't pronounce!! We will provide you with all the information you need to carry on what we have begun.
This is our old... the best we knew at the time... and not bad... but we wanted to do even better!
Our past recommendations that have been revised above:
Quality food with meat as the first ingredient, and food is specifically for large breed, newborn pups. They will be ready to transition to their regular premium (low calcium-list of foods with safe levels) large breed puppy food at 8 wks., remaining on that through 8 months, when they will transition to any premium large breed puppy food until one year. At one year transition to their new premium adult food. We feel our plan is the best plan for healthy, optimum growth and development for our puppies. "We are what we eat," and so are they. We want them to be healthy their whole lives, so encourage new owners to feed only premium foods, rotating them, and adding good toppers for variety. There is much information about good nutrition on The Dog Food Advisor website.
We truly "are what we eat!"
There is no substitute for a very healthy beginning, mixed with the very important socialization and training periods for each pup. We introduce them to duck and pheasant for scent only - no mouthing. Again, it is the individual attention to each and every pup that makes us stand out from many of the others!
Our dam is very intelligent and beautiful, and from a wonderful bloodline. She has a great "nose" on her, and has natural pointer tendencies--her great-great-great grandsire is Sir Hershey of Surrey, GMPR (Grand Master Pointer). You can read more about him and others on the "
Past Champions
" page.
Our choice of male to sire each litter is carefully determined, finding only the best partner for our dam. Information on sire for current litter can be found on the "
Current Litter Sire Pedigree
" page. We want to do our part to improve the breed that we love so much, which is why we search for just the right male.
NOTE: Because the health of our dogs and their offspring are of such great importance to us, should anyone decide they would like to have their own litter 'down the road,' we just ask that they give the same close attention to the health and wellbeing of the parents and the litter, by choosing mates with the same basic health clearances that were acquired for the parents of their pup. We are happy to offer counsel to anyone interested in raising a healthy, well socialized litter.
Note the list of great dogs in both parents' bloodlines (found by researching "Dam & Sire / Pedigrees") ---These will make up the bloodlines of your NEW PUP! And that's great news! BOTH parents have great ancestors!
If you are you looking for a HEALTHY, WELL SOCIALIZED pup
with prominent National Field Champions, GMPR, Master and
Senior Hunters in their Pedigree,
then you should be very pleased with our puppies.
About your Hershy's Star Labrador Pup:
Please contact us via email:
(References available upon request)
It's A Family Affair! :)
The whole family loves to get involved with our pups. We work hard to get them ready for you...happy, happy, smart little pups-that's what they are! Saying "good-bye" to them is very hard to do...

They warm your heart in a hurry, but it helps to hear stories about them after they are in their new homes. : )