We Appreciate Our Customers Very Much!
They are like family to us!
(After All - they adopted our babies!)
All of us have at least this one thing in common...We all LOVE LABS!!! : )
We Really Appreciate That So Many of You are Willing to Share Your Good Experience with Your pups..With Us and With Others!
So many wonderful people have gotten our little pups over the years- and have left such nice comments for us about their experiences. We love how so many keep in touch with us...I hope to get more and more of their comments posted as time goes on.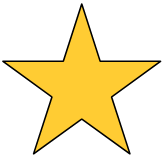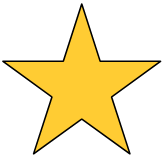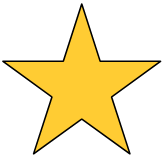 submitted by: Bruce Smith on Nov 17, 2017

Art & Londa of Hershy's Star Labs are the perfect example of what home breeders should be. Their care and concern for their dogs is evident in every aspect of their operation. The small number of litters means they devote special care and attention to each and every pup every day. The difference this makes in a young puppy's life is incredible. This early stage learning and development has consequences for everything the dog experiences for the rest of his/her life. If this is missing, it can never be recovered. This is one of the reasons that we came back to Hershy's Star Labs for the second time. Our five year old we got from them has a super disposition, manners, and absolutely loves to hunt! He was the easiest pup to train we had ever seen, and was almost completely potty trained when we picked him up. The introduction to learning that was initiated by the Hershbergers led to a calm confident pup eager to learn. Can not recommend them highly enough!

Submitted by: Doug Norman on Nov 15, 2017

We purchased our female yellow lab, Gunner, four years ago from the Hershbergers. She is hands-down the smartest dog we have ever owned (this is our third lab). While I have not trained her specifically for hunting, it's easy to tell all the instincts are there. She happily leaps off a ledge into our pond to fetch, she knows to "get on the porch" when I drive through the gate, and she responds very well when I decide to use her training collar. I can take her roaming in the country around our house, and a simple beep brings her running back to sit at my side.

Gunner came to us very well trained and socialized. She happily stayed in her crate at night, and waited to go the bathroom until I took her out in the morning - not a single accident in the house. These days she sleeps inside on her bed, and knows not to roam the house. In fact, when making venison sausage we hang it to dry overnight in the kitchen before smoking it. Someone once asked if she is tempted by it. That never crossed my mind, but she hasn't once touched the sausage.

Gunner's current "smartest" status is about to be tested. We are so happy with her that we have decided to get another pup from the Hershbergers. In a couple weeks we get Tess, another female yellow lab. I have a feeling she will be every bit as sweet and smart as Gunner - maybe smarter :-)

I just wanted to give you an update on Koda's progress. At 2 years old he is a very efficient hunting companion in the field and on the lake. He has made many retrieves the last 2 seasons. Dalton and I continue his training and plan on trialing him this summer. He is highly intelligent and very eager to learn. His drive and determination is second to none, he picked up and perfected his handling lessons this summer with very little trouble. Dalton could not be happier, we want to thank you for such a fantastic dog.
Bill & Dalton Donk, Canandaigua NY, 1/14/17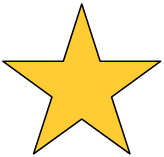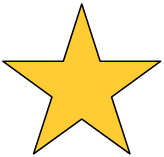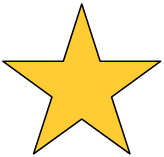 "This was the greatest experience. I really feel that Cody received the absolute best care possible for his first 8 weeks. The passion for dogs is so obvious. I feel very confident taking him home that he was well loved before I got him. I would definitely recommend Hershy Star Labs to anyone!"
Catherine Taylor, Houston, TX Feb. 2015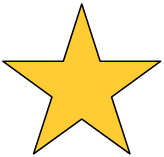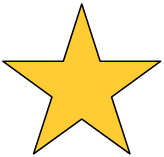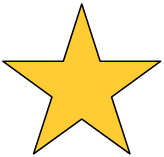 "Very professional and worth every penny! Above and beyond what I expected, with packets, information, personalized book with "my pup's" picture. I now have my new "best friend" for kayaking, jeeping, and probably napping together."
Heath Cantrell, Tulsa, OK, Feb. 2015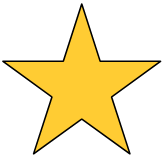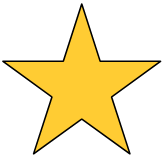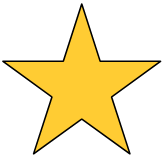 I justwanted to let you know again how happy we are with our puppy Ally. I was looking for not only a good dog for waterfowl hunting but also a good family pet for our 5 kids, I can tell you already that we have both. She is very well mannered, smart, and has a great nose on her. Every day I can see her making strides and I know that a lot of this has to do with genetics and the tlc that you and Art give these pups when they're born. I'm very proud of her and will continue to let everyone know where we got her.
Thanks again
~Scott Brown, Skiatook, OK 2011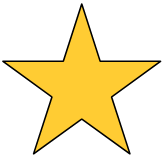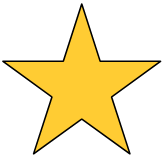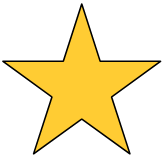 Milly, (6 months now) is doing great, we love her so much!
Dove season started and I am anxious to see how she does.
I love watching hunting dogs work because of their outstanding ability to sniff out what they are looking for. I will throw a stick among other sticks in the grass and she will bring back the one I threw. So needless to say she has the retriever abilities and the "want to please" that it will take for her to be a great hunting dog. And most importantly she has the personality/disposition to make the best house dog and family member.
I cant imagine not having her now!
Amanda Baumann, 2011
Northern Kansas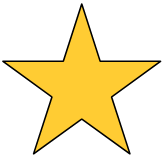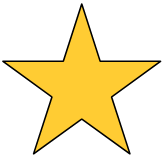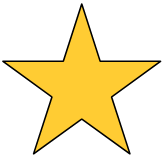 We take Henry running with us several times a week. He's such a great companion and completes the 5K with energy to spare! He is especially sweet as we approach an intersection; he slows down and sits, and waits for the light to change, looking up at me while I pet him, as if to say, "I'm a pretty good dog, huh?" You sure are, Henry! People we pass on the bike path often comment on what a beautiful lab Henry is. It's undeniable that he stands out among others with his thick, shiny coat, stocky muscle tone, and big smile! And he's quite smart - very easy to train...
~Bryan and Jennifer Santangelo, Tulsa, OK - 2011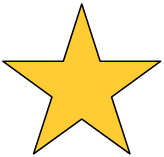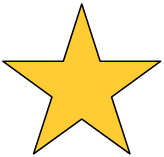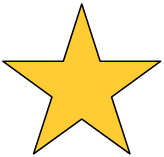 Hershy's Star Labradors of Tulsa got me the chocolate male Labrador that I've wanted for years. They listened intently to the questions I had regarding the advertised breeding and they answered honestly. They were very knowledgeable and understood exactly what they were going to achieve with this breeding. They loved the pups, socialized them and made sure the pups were in perfect health when delivered to us. They delivered the pup we were looking for and, the one they had advertised. I should mention here that we ended up with three pups out of this litter coming home to North Texas. One for us (Bjorn), one for our son and daughter-in-law (Pudge) and one for the Miller family (Maui).
Our chocolate male, Bjorn, is a very handsome Labrador and, he meets all of the breed standards to a tee. His temperament is even keeled and playful. His athleticism and desire are growing every day but it's his natural retrieving, birdiness, fantastic nose and love of water that put a smile on our faces. He marks very well and at 17 1/2 weeks old he is steady at the line. There's a lot more enjoyment to come with Bjorn and we can't wait to experience it. Londa and Art Hershberger are the kind of people that should be in the business of enhancing the bloodlines of fine Labradors. They have a passion for the breed and not the almighty dollar. They will work hard to earn your trust! Give them a try...you'll be glad you did!

~ David and Kathy Simons, Plano, TX - 2010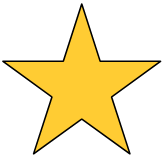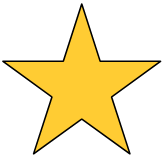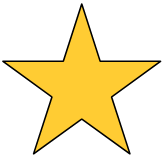 "Following the advice of a professional trainer, I started introducing him (Boone) to live birds a few days ago. The instructions from the trainer were to get a pigeon with it's wings clipped and to put it in the yard with Boone. The trainer told me that as a young pup he would likely just chase it around the yard and play with it but the idea was that it would get him excited about live birds when the time came for retrieving based training. Sooo, I brought home a pigeon, clipped its wings, and tossed it out in the yard for him. He immediately chased it down, picked it up as best he could, and delivered it
right to my hand. Thinking this was a fluke, I threw the bird again, and he again brought it right back to me. He has now been retrieving live birds for 10 or 15 minutes each day since Saturday and has retrieved every bird that has been thrown out for him so far w/o exception. He has also instinctively delivered to hand each time. This will no doubt make training all the easier. Today I took him to an unmowed pasture with tall grass and hid the pigeons in brushy areas under piles of grass. I was shocked as I watched him work the area and find every single one. One thing I was also very surprised to see (especially in a 9 week old puppy) was that at no point has he tried to chew the birds. He also seems to have a very soft mouth. I've used the same live bird for 30+ retrieves and the bird doesn't have a scratch on him. It's looking like Boone will be quite the hunter."
~ A. Dawson, Tulsa, OK - 2010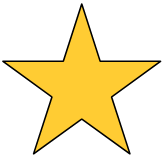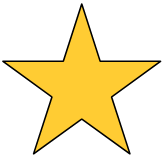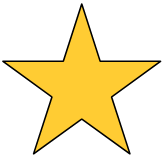 "He (DUKE-9 wks) already has sit, come, here, fetch it up and give all down really good. I exposed him to variable terrain last night i.e., walk through tall weed patches, jump over logs (pretty good size too) and cross a creek. He passed these all perfectly and they are important to introduce early on. We are going to begin working on stay and double retrieves next week. So far, whatever I have wanted to teach him its come down to how well I can convey what I want out of him. He wants to please, plus he doesn't mind his training treats for good performance. He is a good looking pup and I am more excited to see what kind of hunting partner he will be.
~ T. Hay, Tulsa, OK - 2010



"Sydney is a very smart, sweet and loving dog. She loves to play with our kids, cats and other dogs we have. She had no problem adapting to her new home and got into the routine very quickly. The Hershberger's did an absolutely outstanding job in raising her and giving her the best start. She came to us very healthy and well socialized.She wants to be with you all of the time, where ever you go Sydney is right there with you. The entire process from start to finish was very pleasant and they really did a great job in keeping us updated with her progress and answering any and all questions we had. We could not have asked for a better dog than Sydney, we are extremely pleased with her and would not hesitate to repeat the purchase again from the Hershberger's."

~ S. Smith, Tulsa, OK - 2010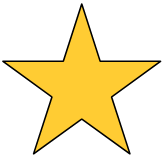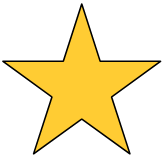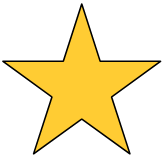 "Thanks again for all of your time and attention to me and my family, and especially to Bailey. Eric and I could
not be happier with the great start to life she is getting from you and your family. That is really priceless.
~ M. Qualls, Edmond, OK - 2010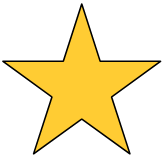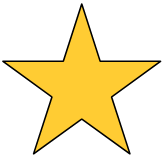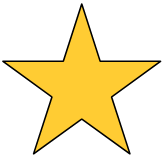 "Our dog, Fred, is the best dog in the world! He has the sweetest disposition, is very smart, and is so much fun. He gets along great with our cats, and socializes so well with other dogs. The Hershbergers did a great job raising Fred the first two months of his life. They'd be the first ones we'd go back to for another puppy. "
~T. Hoffmann, Tulsa, OK - 2009