Charlotte's very first litter - December 1, 2008
(sire different than all later pups, but also a handsome boy)!
So hard to believe it has been so long!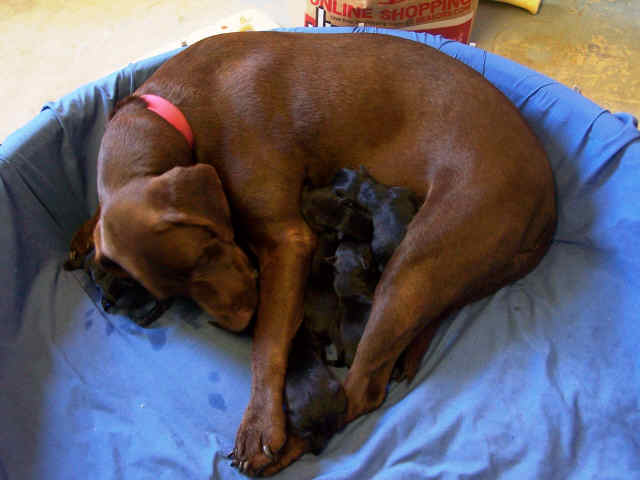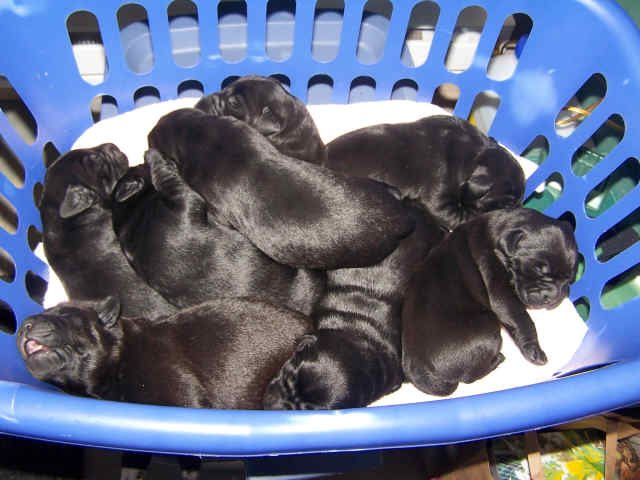 I love the way Charlotte snuggles her babies. Off to the Vet for their 1st Well-puppy check.
By their next visit they were a basket full!
Jake - on 'Past Litter'page -is in this basket :)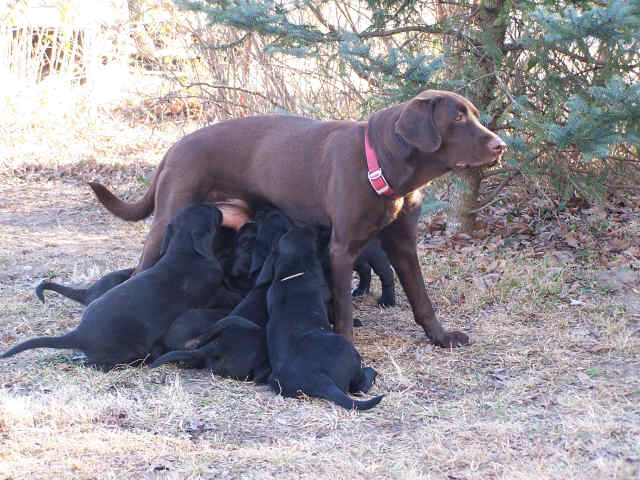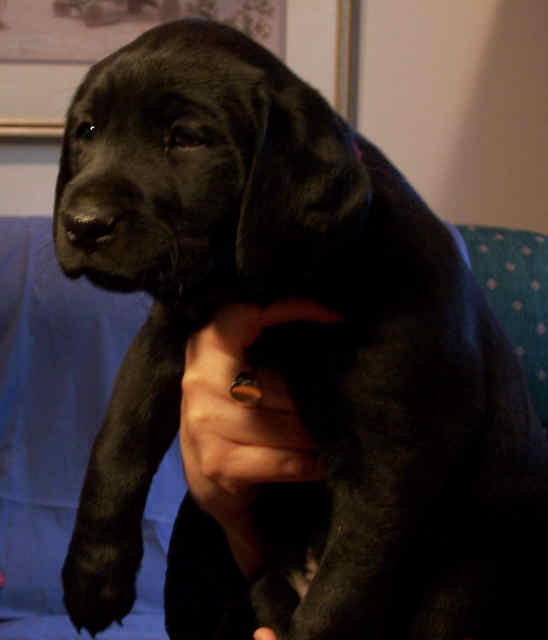 We had to keep babies from Mom - She didn't mind even at 6 wks! Beautiful Red (now Fred)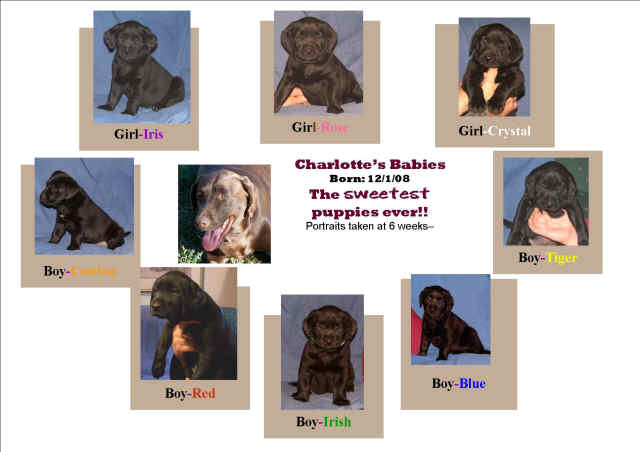 What Poster Pups these are!!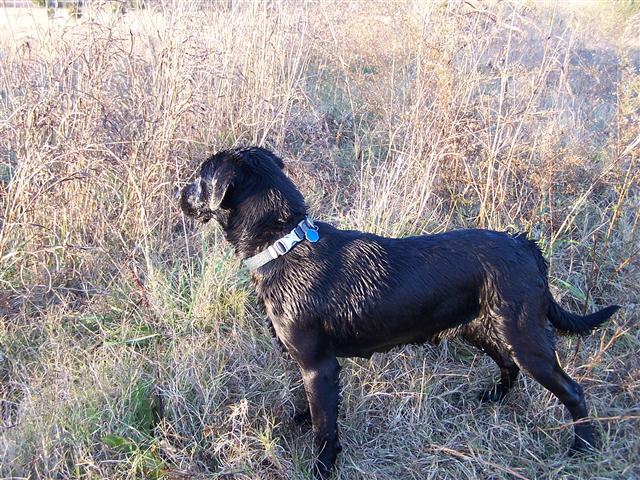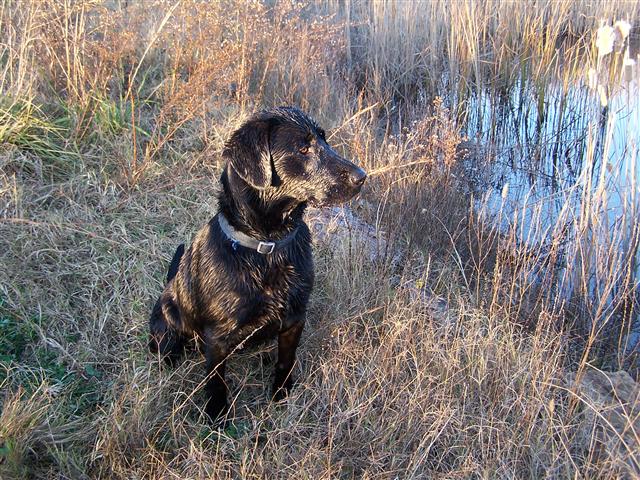 Our JAKE just under 1 year old here - still wet after a nice Workout!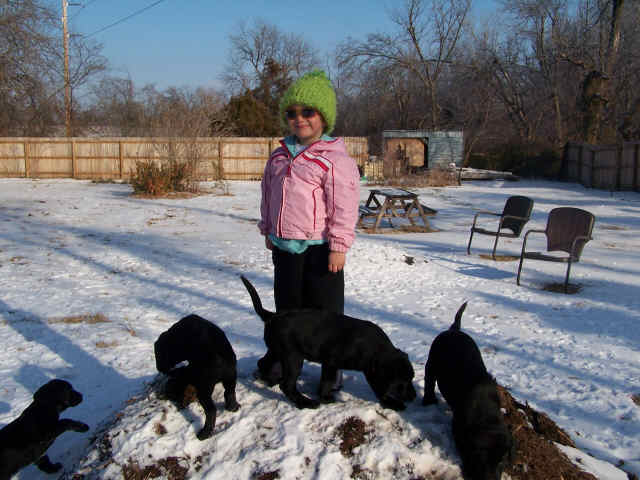 More Fun in the Snow
Charlotte (our dam)- Now retired, remains our happy, sweet girl
A good legacy of pups from 2008-2013
A job well done!