...................
We invite you to follow pups' development along the way in the journal below.
Journal and photos will be updated as time allows.
(It takes a few days following puppy births to get a good start on posting here).
Photos are below journal entries, with most recent on top.
...................
10/12/19- 6 beautiful pups were born around noon today! :-). Dr. Grogan delivered them, via C-section. Olivia and Art were out of town this year attending a family wedding, so my friend, Tam, came along to help and witness this ever-amazing emergence of new life! Of the 6, 4 are Black pups (2 Males and 2 Females); and 2 are Yellow (both Females!) All were very consistent in size, around 1 lb, +/- a couple ounces. Beautiful!!
10/13/19- Pups are gaining nicely. Crystal is a great mom, as usual, and is nurturing them so perfectly! She makes my job so much easier, once she gets in the groove! I keep mom nourished and their environment clean, while she mostly does the rest, at least for these first 2 weeks. Pups are weighed each day and are all gaining as expected. Typically, at this stage, I would weigh at least twice per day, but all are nursing well due to less competition with the smaller litter, that once per day is enough to monitor.
10/14/19- Pups are growing each day. Looks like our goal to double birth weight by the end of their first week may be reached.
10/15/19- Pups went for their first Vet visit today. At 3 days old, they had their dewclaws removed. Dr. McWilliams does a great job! Pups came out peaceful and asleep. Their little claws were still very soft, so not painful. I have decided to have this procedure done each time, because many hunters get pups from us, and if not done this early, takes a surgery to remove them. Studies show pros and cons for their removal, but the fact is... if a dewclaw nail is left unclipped (easy to forget that one), it can get hung up in brush in the field, and if it tears, can bleed to the point of being life-threatening. So I choose based on the majority of opinions on this. Pups hardly seemed to notice. While at the vet, their heart rates and little selves were checked - all strong and normal! :)
10/17/19- These little pups are very vigorous, scooting all around! It would be really interesting to track miles on these guys! Ha! So sweet to see them snuggling Crystal. She loves them so! She will hardly leave them without encouragement.
10/18/19- Crystal is eating and drinking well, providing plenty of milk for her pups! Pups are doing great! They weigh between 1.7 and 2 lbs at 6 days old.
**Each year, Olivia names the babies: (We have to call them something and I love the names she comes up with! :)
Males:
Both black-Dark Blue collar- Blake; Light Blue collar-Jamie;
Females:
Black w/ pink collar-Lola; Yellow w/ Lavender collar-Sunny; Black w/ Yellow collar-Tessa; Yellow w/ black collar-Nova.
10/19/19- Well... pups have doubled their birth weight! SO healthy and cute! I am disappointed to keep you waiting so long for good pictures of them ... computer issues, but have taken the cutest pictures you've ever seen! : D They are well worth waiting for... So please check back soon. I am determined to have them up by the end of today. I had planned to put up pictures that I took from 1 day old, but decided to take some of them, a little older, so I took new ones this morning.... and OH MY GOODNESS!!
10/20/19- Sunday was family day... a cool advantage to having puppies in the family... they were able to wash their hands and help with gentle handling of pups, which happens each day for a short time at this point. As time goes on, the length of time will increase, with stressing and other exercises added to assess them and help them develop just the right amount of submission...

10/24/19- All is well with the pups and Crystal. They are growing nicely and often trying walking on all fours. We continue to handle them in the puppy area, rolling them on their backs, gently holding and waiting for them to melt into our hands (about 5 seconds :).
10/27/19-Pups were 2 weeks old yesterday! In some ways, time is flying by, and in others, creeping along! Pups generally begin to open those sparkly eyes right at about 2 weeks old, and this litter does not disappoint! The 2 yellow girls were first, early on Friday, and the others followed, the last little guy opening last night! How is that for timing!?
: ). We took pictures of them this afternoon to give you a look at how cute they are. There will be better ones to come, but couldn't wait to show you! It takes a couple days for eyes to completely open. :)...
10/28/19-Well, the pictures are up and unforgiving of the amateur photographer. Ha! But you can get an idea. ; ) These are hungry pups, very unhappy at being suspended with daylight in their newly opened eyes - tints are off-Sunny's was the only good picture .... In other words... pictures don't do these little guys justice, but they have little eyes for you to see. : D! I think I saw the very beginnings of play this morning... so sweet!
10/29/19-SO much cuteness around here!! A lot is happening these days! Pups are walking around well, with only slight wobbles. We continue to handle them daily, touching ears, feet, and cradling.
11/1/19-Pups graduated to their big puppy box today! They are ready to separate potty from sleep areas. It is amazing how instinctively they do this, some already on the first day!
11/2/19-Pups are 3 weeks old today!! Time is flying by! All are doing very well! So hard to believe all are over 5lbs now... these are hearty pups! They range in size from 5.2 to 5.76lbs. Blake is the largest now... it changes each week. (he was next to smallest earlier :) Sunny is the smallest... for me, small is good. ; )
11/6/19-Pups are growing so fast, and are moving through the stages of development nicely. They had toenails clipped again yesterday, and those little teeth are emerging. (Crystal is in "Yikes!' mode :) Crystal is the best mom ever! Pups had a small taste of their first food yesterday. Did you know that when solid food starts, so does the weaning process? :)
Pups are still learning to potty in the proper side of their box, and are making good progress. (Sunny was first. ;) We speed this along, by changing their bedding as needed, sometimes as soon as it hits the floor. Ha! (just a little laundry happening here, HA!!) This way, they know the difference between clean and not. They instinctively like to potty away from where they sleep, so when provided the environment, they quickly choose to potty in area we chose for them.
11/10/19-Pups got their first bath tonight. They loved the water...

11/11/19-
HAPPY VETERAN'S DAY to all of our VETERANS!
Thank you for your service to our country!
Pups have all been reserved and families have made their selections! Happy times! We have 2 local puppy families, one from the Locust Grove, OK area, and 3 out of state families: from WA, MN, and TN.
11/12/19-The 4-week puppy portraits are coming... they are very cute!! Pups are growing nicely... range in weight from 7.5 to 8.3 lbs. Pups are very friendly... starting to come to greet with tail wagging... I love that!

11/13/19-Oh, you wanted to see the pictures? Haha! Computer issues rule the days, it seems here, but I keep trying, and eventually the wait is over. Pups are doing SO well, and are just the sweetest babies! They come running when they see us... Not outside yet. A delay in completing puppy yard, but it is SO fresh and nice! Tomorrow is the day we roll out the "Red Carpet." 4-Week portraits are below, along with a few from a couple days before. ; ) I really am going to send information to you... you'll see.
11/14/19-Pups went outside for the first time this moring... pretty scary for them ... but always the way on the first day... lots of whining and whimpering and being unsure. A big world out there! Pups were so exhausted after the work of that new experience, they came inside to their clean bed and slept all afternoon!!
11/15/19-Wow! The difference a day makes.... today we had puppies playing and romping in the hay, and harassing mom just enough that she wanted OUT! Ha! They stayed out a little longer than the first day, but only about an hour.
11/16/19-Pups are still outside after more than 2 hours. They love their play yard so much already! They go into the big dog house on their own and cuddle up on the big towel. When Crystal came in to greet them, they came pouring out of the house, and every one of them made it all the way to the hay before going potty!! Very impressive! Pictures of these events coming soon! ": )

11/24/19-What?! 6 weeks old!! Yesterday, the 23rd to be exact. Where has the time gone? Pups are all over 10 lbs, 2 of them topped 11! Look for a 16-20 lb pup when time to go home. Collar size will be medium, but I would honestly consider a soft harness, similar to the one in the link below... a thicker, softer one rather than all straps. This will protect pup's tender neck while they learn not to pull. To have a lightweight collar on pup as well is a good idea, so it becomes second nature to them.
11/27/19-Thank you, Rose, for clipping and filing 4 of the pups' nails for us today ... such a huge help, and great job!
11/28/19-What? Thanksgiving!?!! ..... Zoom, Zoom, goes the time!!
12/2/19-Pups went for their well-puppy check today... and are well... Not to mention the huge hit they were... puppy breath was enjoyed by all. : )
12/4/19-Well, this is the week when pups begin to leave us... such wonderful homes for all... but MAN! will we miss them... they have carved their own little place in our hearts... I guess you can kind of understand why I might have flooded their new families with information I thought was important for a long healthy life... :)
12/5/19-Pups begin to leave us today... Reese is first! Cooper was very happy with his new beautiful black female pup!
12/7/19-Rigi headed home with Kathy and Rose today... we are happy we will be seeing them from time to time. : )
12/8/19-Today, sweet Gracie was introduced to her new home with Thomas, Nancy and Kylie. We are excited that we will get to "puppy sit" for Gracie some during the holidays... Crystal will enjoy playing with her!
12/9/19-Then today, good girl, Maxie, went home with her family, Phil and Margie, also in Tulsa, yay!
12/10/19-For the rest of this week, we got to enjoy the final 2 pups who were both leaving on the upcoming Sunday. It was fun!
12/15/19-Our 2 most distant travelers left today, Tom with Croix for Minnesota in the morning, and Bill with DeeDee for Washington in the afternoon.
12/16/19- It was such a pleasure meeting all of you wonderful families, and we look forward to hearing from you in the future, with updates on how your new family member is getting along. : ) We're here if you need us...
MERRY CHRISTMAS to ALL of YOU!!
Again, we are thankful for such a beautiful litter of pups to nurture and enjoy for this short time.
A special gift!! We work hard with each of them, wanting to help them be even better than expected
for those special families who have chosen them to nurture and love
and help grow into that loving family and/or hunting companion.
We pray you will have a long, healthy and happy life together.
We miss you already, Sweet Pups... Please Keep in Touch!
God Bless you ALL!!
~ Going Home ~
12/5/19 - 12/15/19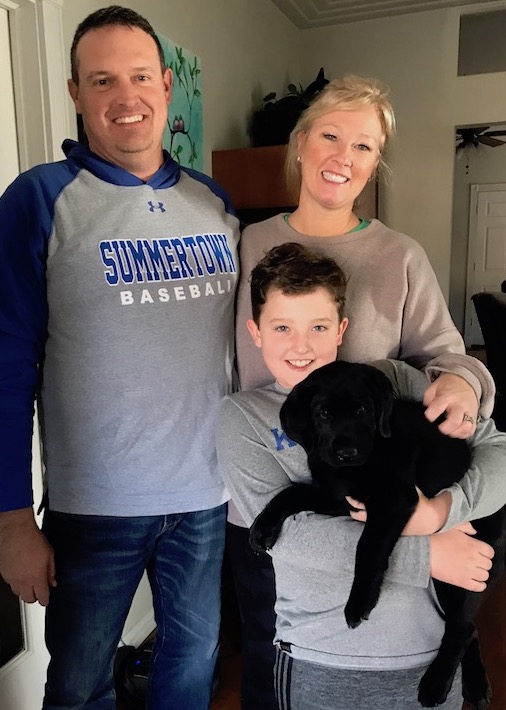 Reese heads home to Tennessee with her new family, Jason, Cooper, and Erica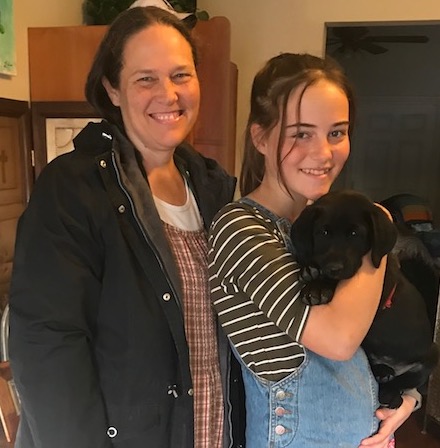 Kathy and Rose come to take Rigi home to their family in Locust Grove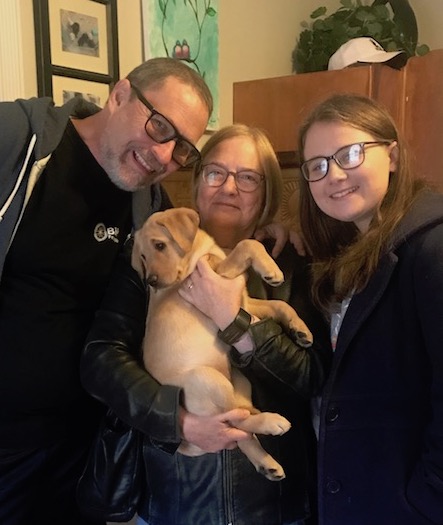 Gracie has gone home with Thomas, Nancy and Kylie (we get to see her again in a few days :)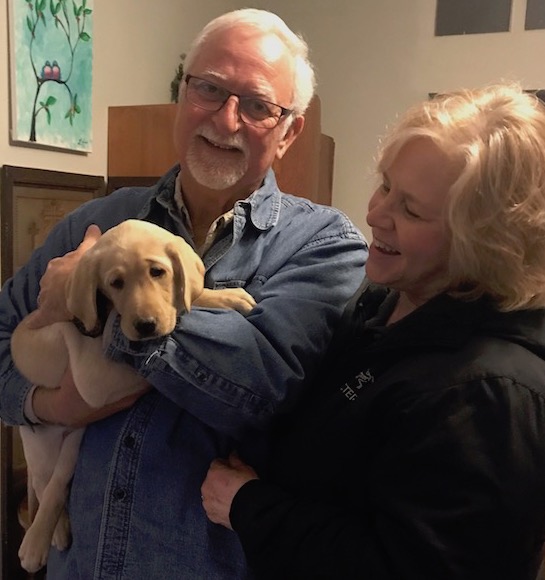 Maxie went home with Phil and Margie to grow up in Tulsa.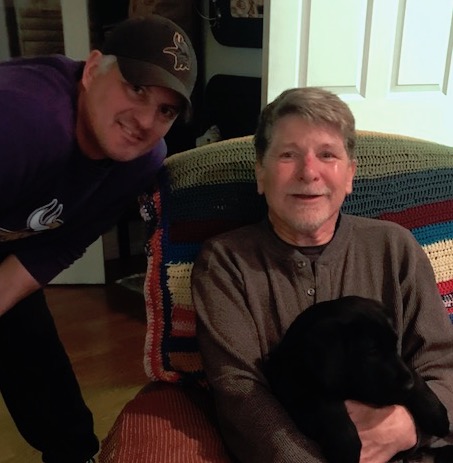 Tom and his friend, Joe, will drive Croix to his new home with Tom in Minnesota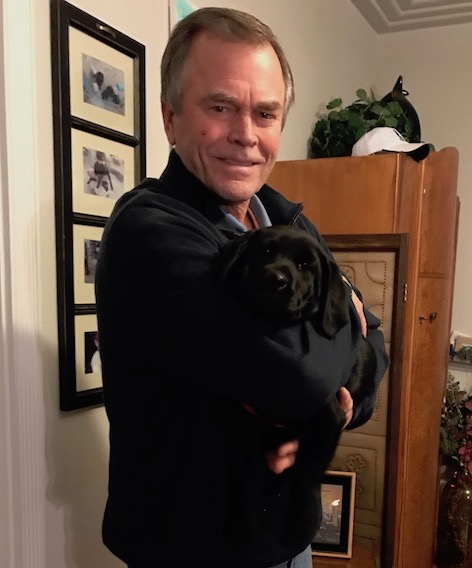 Bill also drove a long way to take DeeDee home to Washington State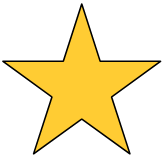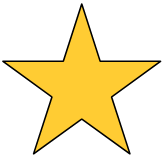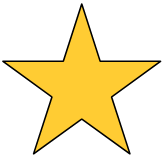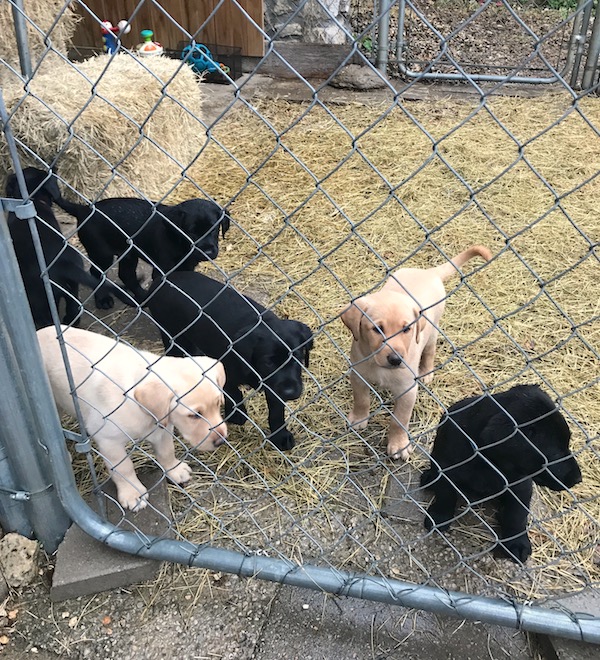 THANKSGIVING DAY
Pups were asleep in their cozy, warm dog house, and came to my call... such good pups!!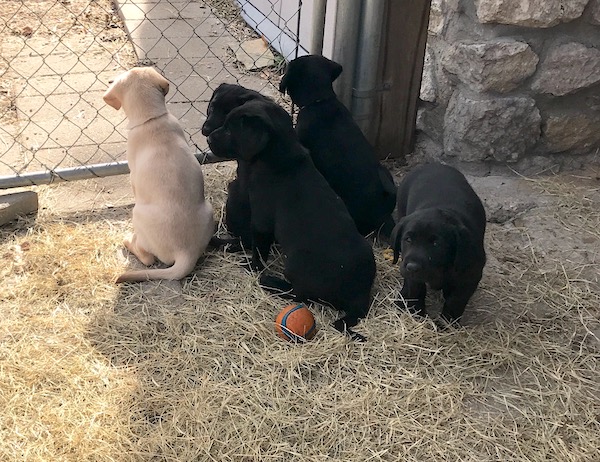 Rigi's family came to visit-pups were watching for Rose to return from inside. : ) 11-27-19
Love these puppy piles! 11-27-19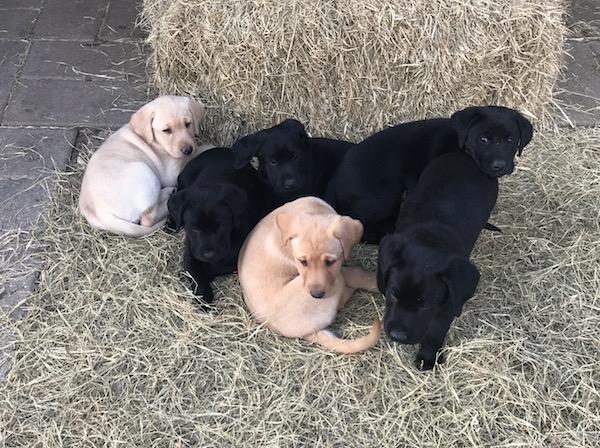 pups were sleeping (below) until I disturbed them for a picture. LOL!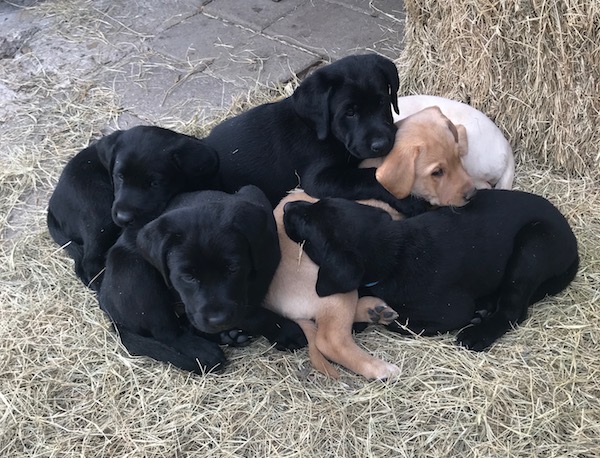 They're so funny... like they get together and say, 'okay, everybody ready? Rotate!'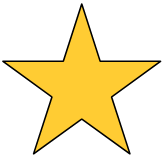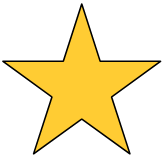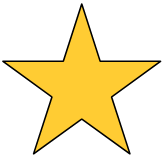 ~ 6 WEEKS ~
11/14/19





Croix


Dee (I love how she crosses her paws... her mom does this, too! :)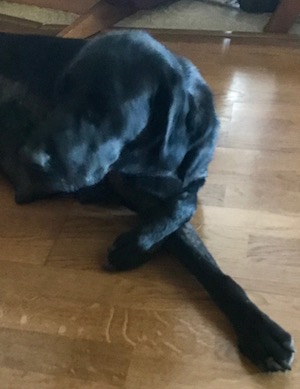 Crystal in her signature position :D
Gracie
Reese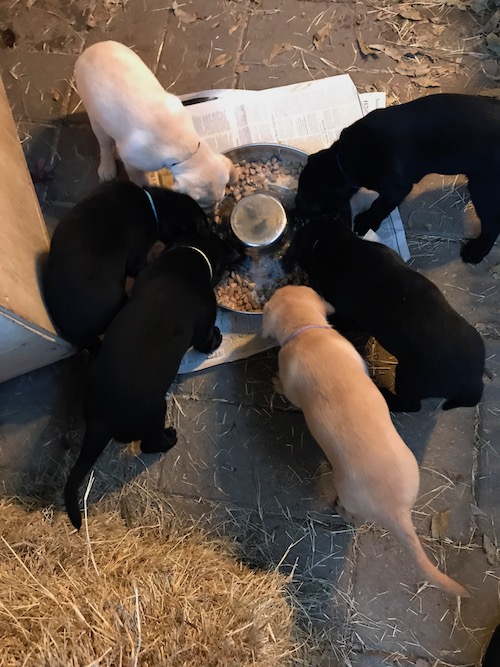 Pups around the dinner table
Counterclockwise, beginning with Maxie at 10 o'clock:
Maxie, Rigi, Reese, Gracie, Dee, Croix
(Pups are eating a combination of Core Wellness large breed puppy grain-free with Steve's raw, 3:2)
-My dogs eat a raw food diet-
~~~~~~~~~~~~
11/14/19
The Red Carpet
I'll share a lot of pictures for this phase... a HUGE milestone for any little pup - venturing out of their nest - and in this case meeting that very large world outside-just imagine how that would be! Enjoy their journey.....SO precious! I'll identify them where I can... the little collars get down in their fur and can't always be seen.
For this series, pictures will be in time order, beginning below here, going down...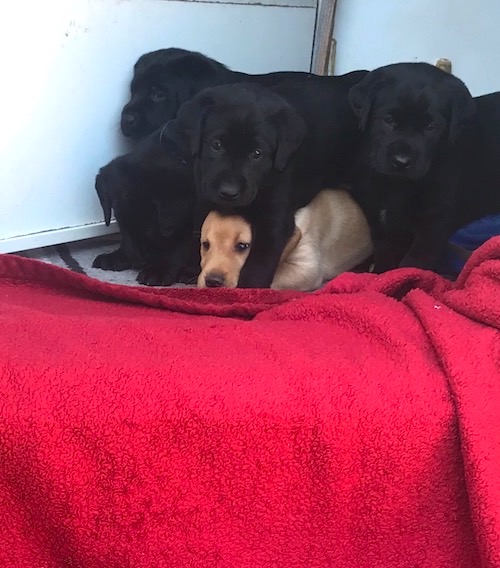 Maxie is sleeping inside...very cautious pups.
From left: Reese, Blake, Rigi, Dee(Lola), and of course Grace hunkered down. ; )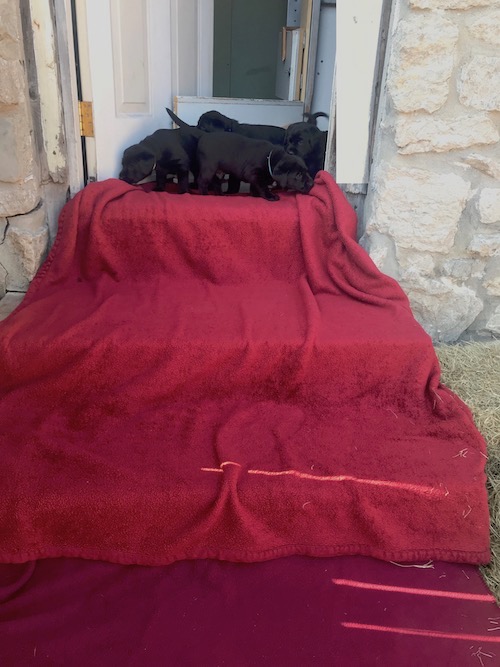 Do you see how far down that is??!!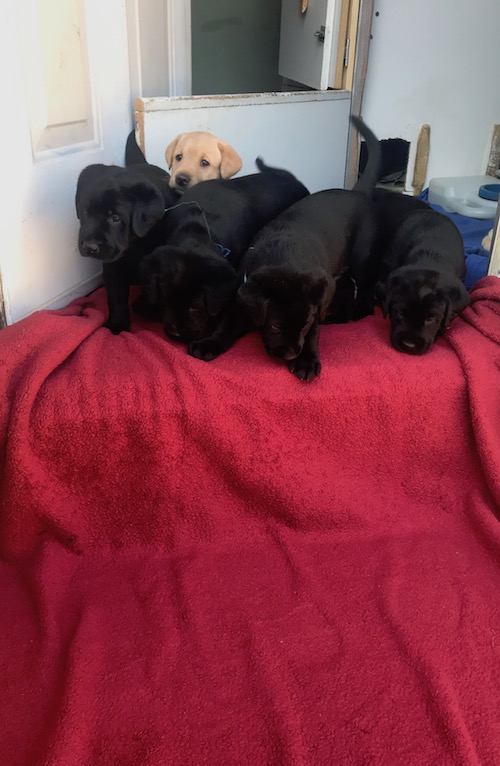 See Maxie inside... sleeping through the drama.
From left: Reese, Grace, Blake, Lola, Rigi, and Maxie inside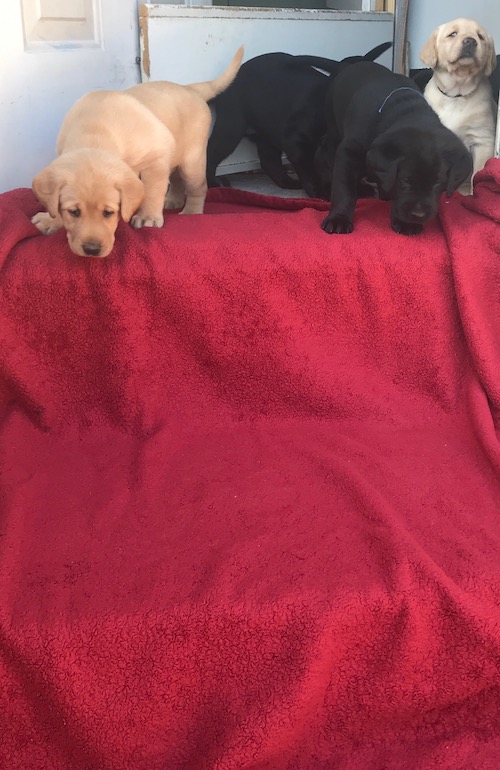 Maxie is like, "What is that smell?" Out- what? Why didn't you guys wake me up?!!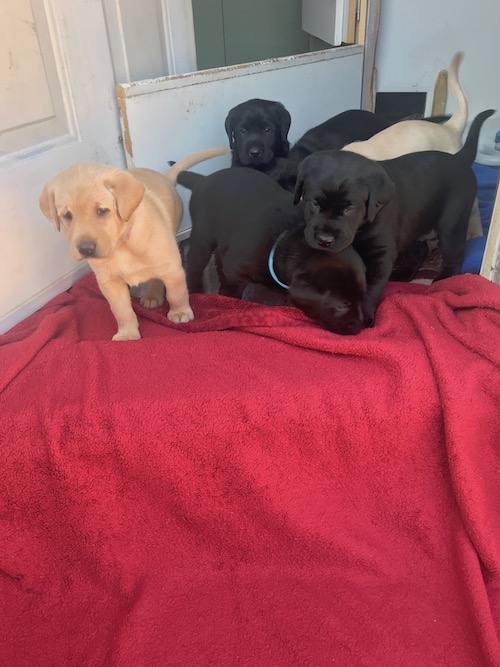 Let's rethink this!!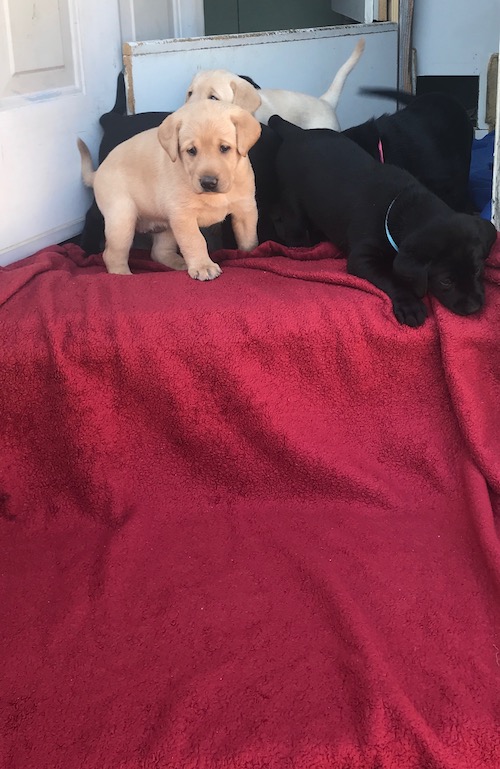 Where are you, Mom?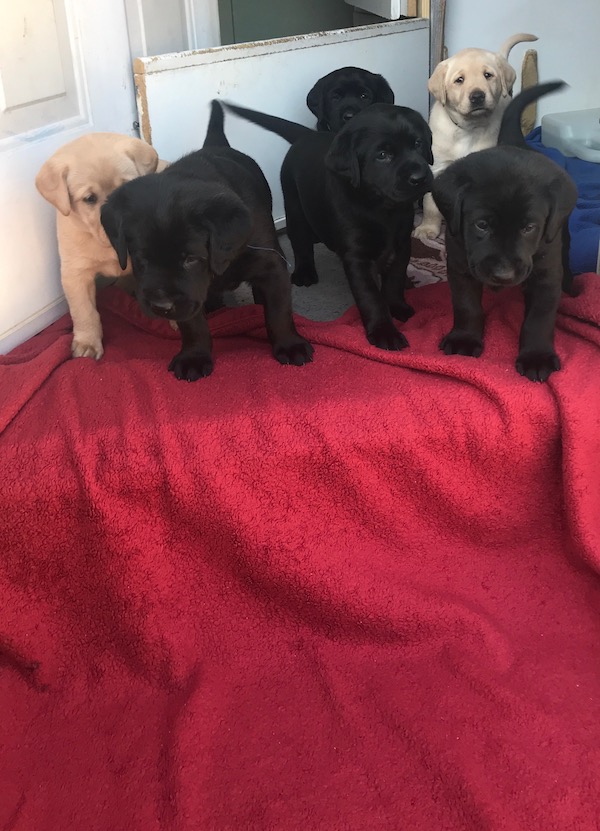 Give us a minute!
From left: Grace, Croix, Reese in back, Lola, Maxie, Rigi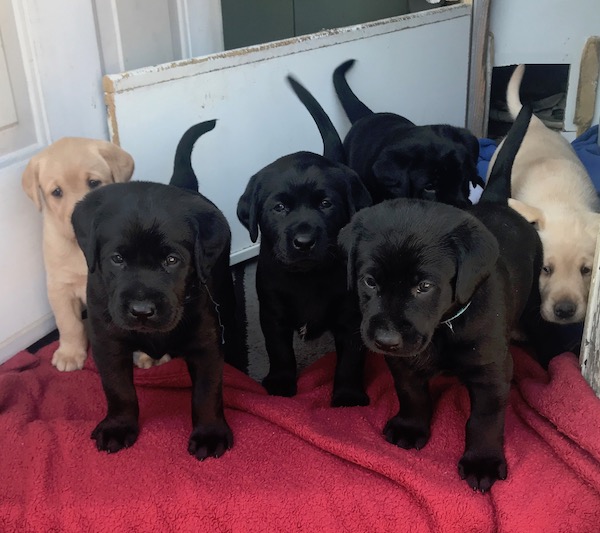 Such Cuteness!!
From left: Grace,Croix, Lola, Rigi, Reese in back, Maxie peeking through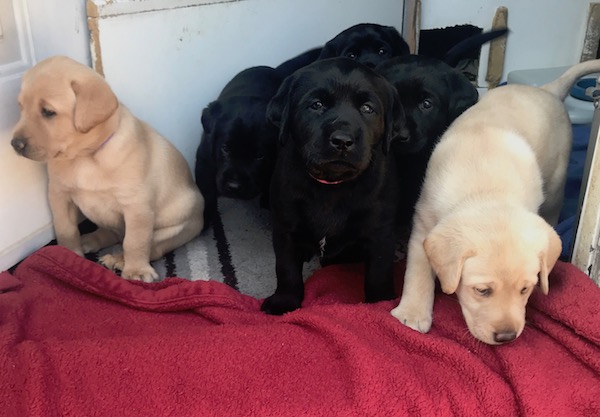 Hard to get much cuter...
From left: Grace, Croix, Lola, Reese, Rigi, Maxie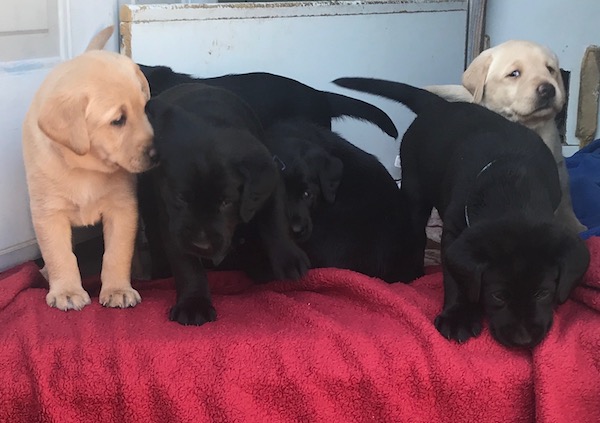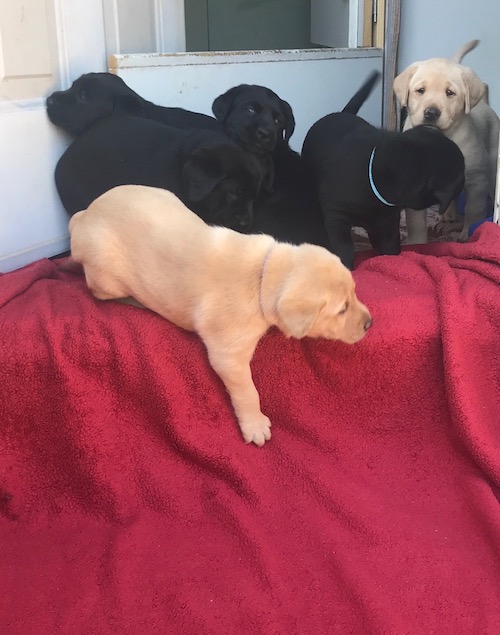 Grace leads the way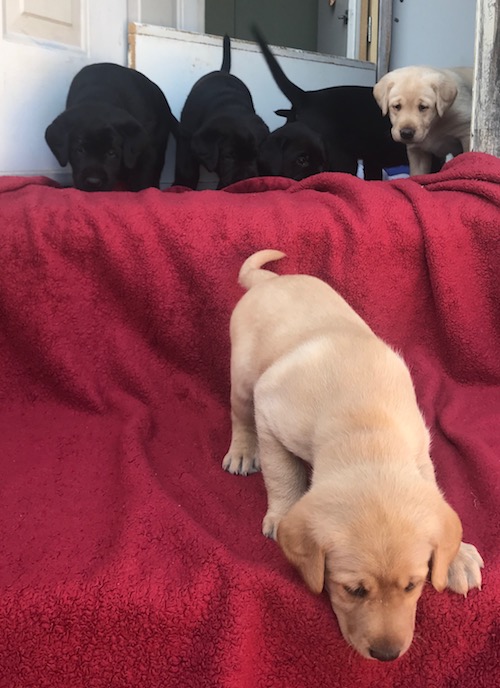 Go, Gracie!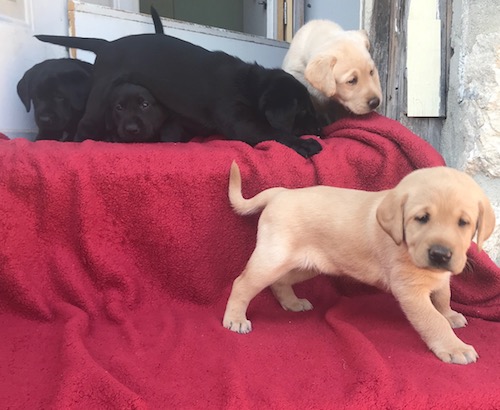 So Funny! Love these pups!!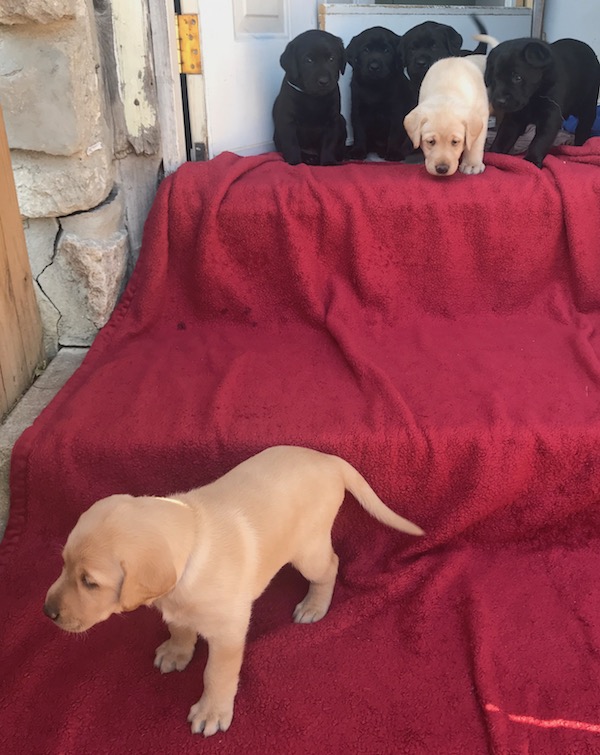 Gracie down low
From left above: Rigi, Reese, Lola, Maxie, Blake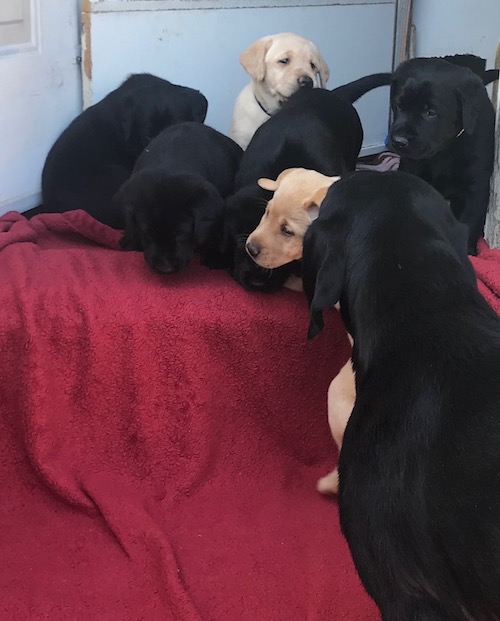 We were changing our mind, then Mom to the rescue- come... you'll have fun!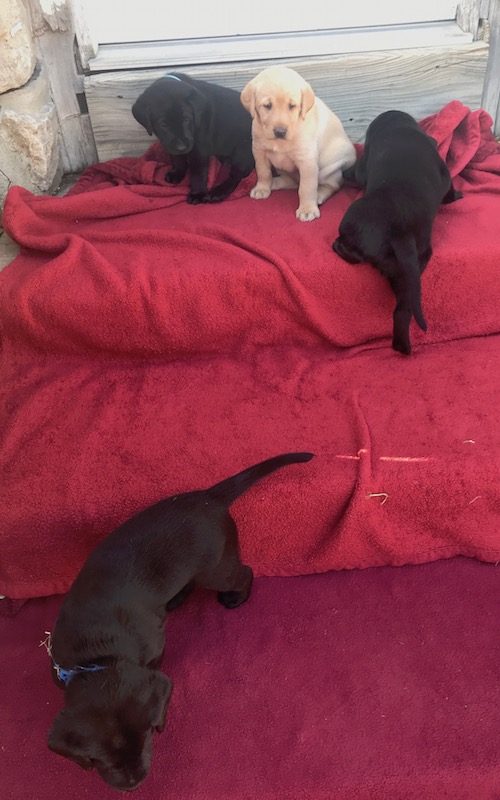 Here comes Croix!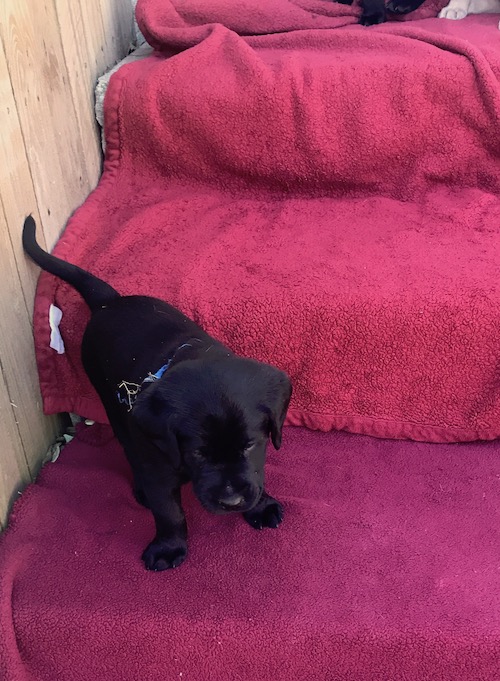 Croix considers next move!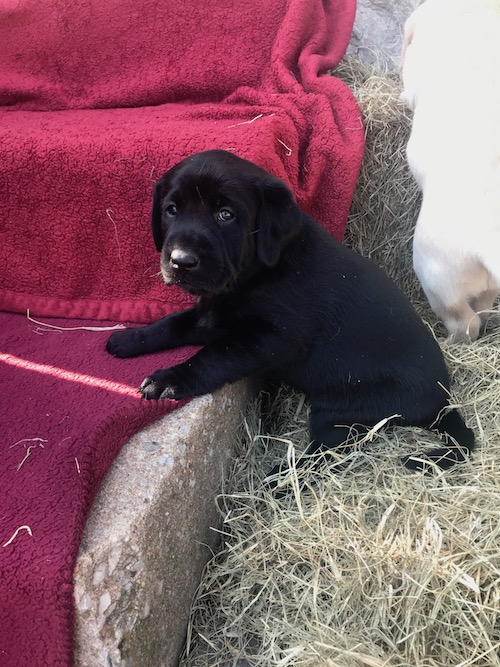 Lola, Maxie retreating in background
They're up and down, ha! Croix heading back up; Reese is down now-on the right!
Grace is down mostly; Lola and Rigi are up top; (Maxie is down with mom)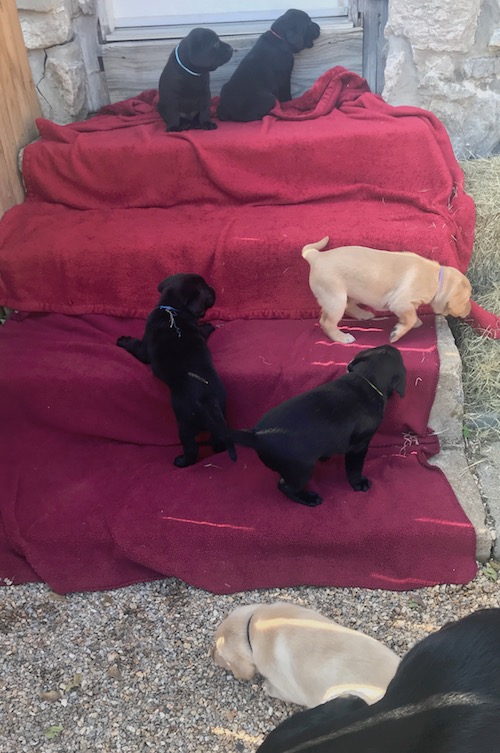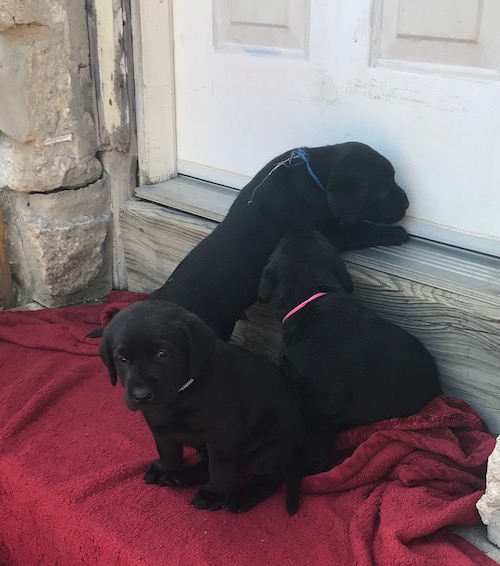 Croix wondering if anyone is home??? Rigi and Lola on standby... haha!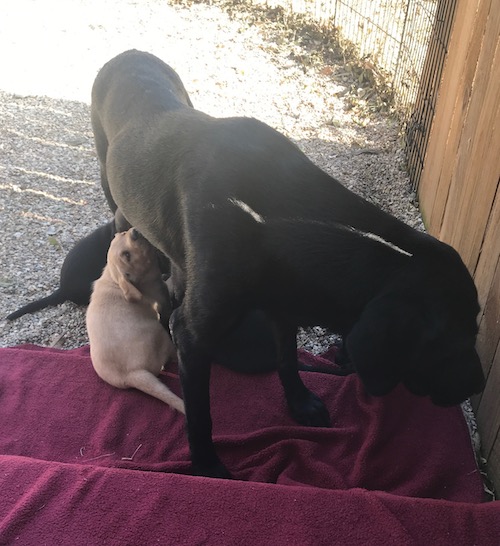 Things are looking up!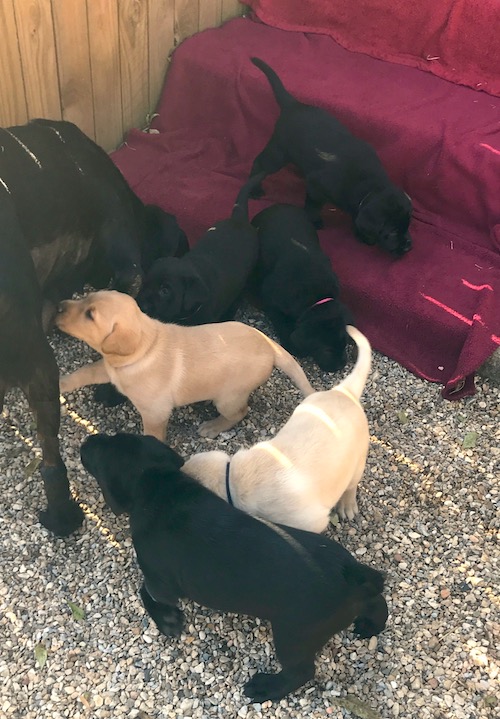 Feeling better again..Sweet babies!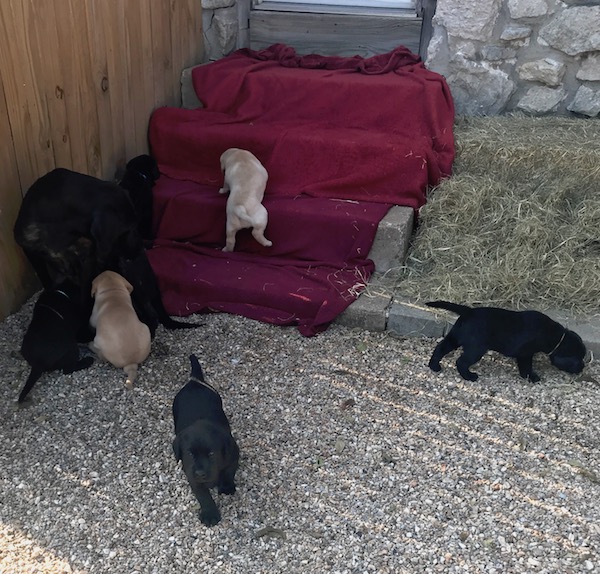 Starting to explore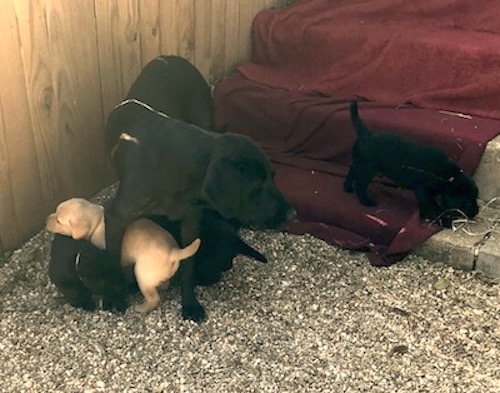 Crystal is such a good mom!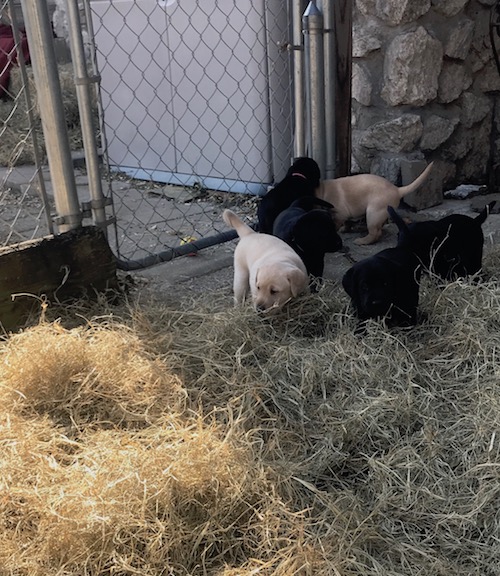 First Time in Puppy Yard
The warm morning sun!
I see Maxie, Gracie, Lola and Reese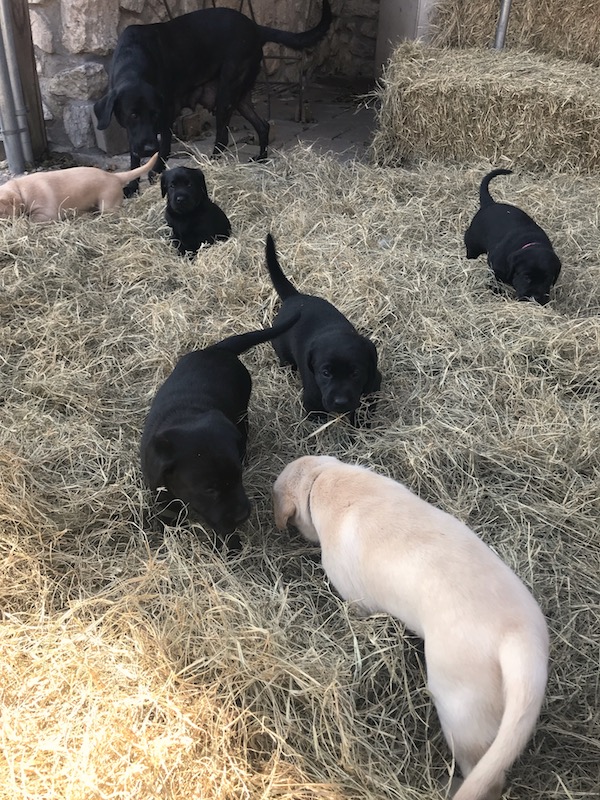 Getting Braver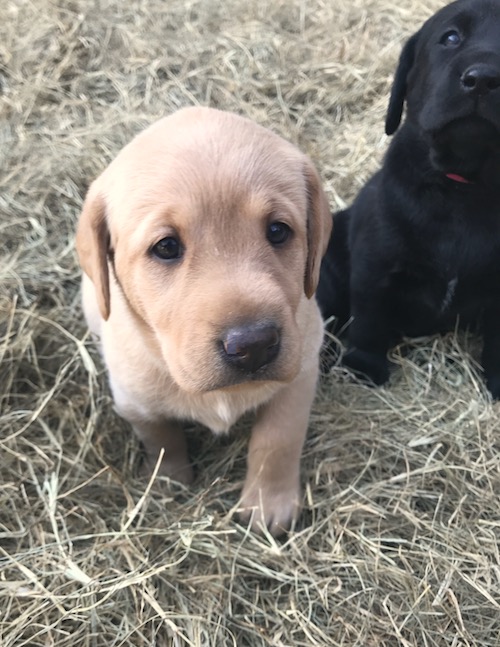 Gracie and Lola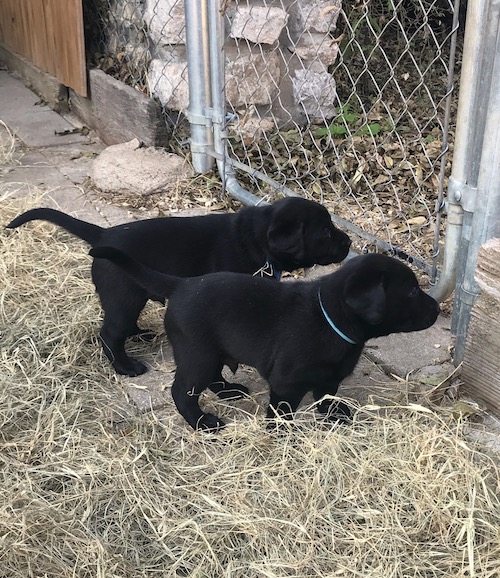 Croix and Rigi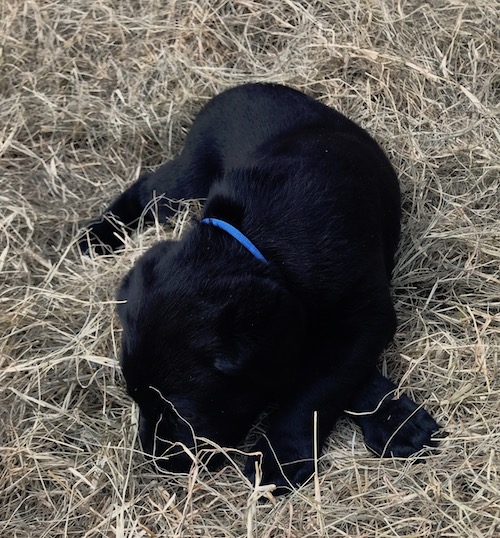 Croix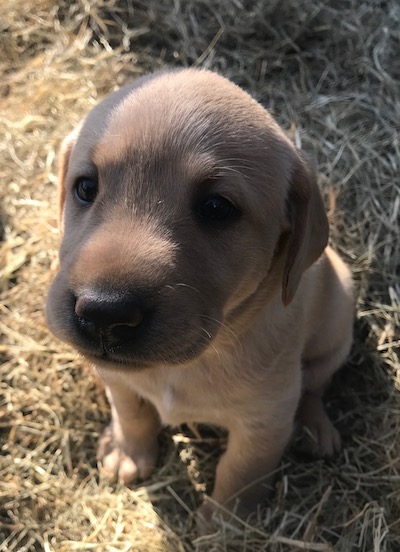 Gracie
~~~~~~~~~~~~