WELCOME To
HERSHY'S STARLabradors of Tulsa
Licensed, Professional Home Breeders
For more information about us, our philosophy and why we love what we do,
please go to :
Page
MEET ARCHIE-MAV!
AVAILABLE TO ADOPT NOW!
AS IT TURNED OUT ONE OF OUR BEAUTIFUL MALES FROM OUR PREVIOUS LITTER, ARCHIE-MAVERICK, IS BACK WITH US AGAIN.
HIS NEW FAMILY COULDN'T KEEP HIM FOR PERSONAL REASONS, SO HE IS READY TO GO HOME WITH YOU!
HE HAS ADJUSTED WELL TO ALL SITUATIONS. A HANDSOME 10 WEEK OLD PUP AVAILABLE NOW... BORN 9/30/17. HE WILL BE GREAT IN THE FIELD!!
~OUT OF JAZZ AND STONEY~
TAKE HIM HOME FOR CHRISTMAS! HE IS A VERY SWEET AND SMART BOY-RESPONDS WELL TO TRAINING!!
CALL FOR INFORMATION... HE SLAPS A GREAT 'FIVE!' :))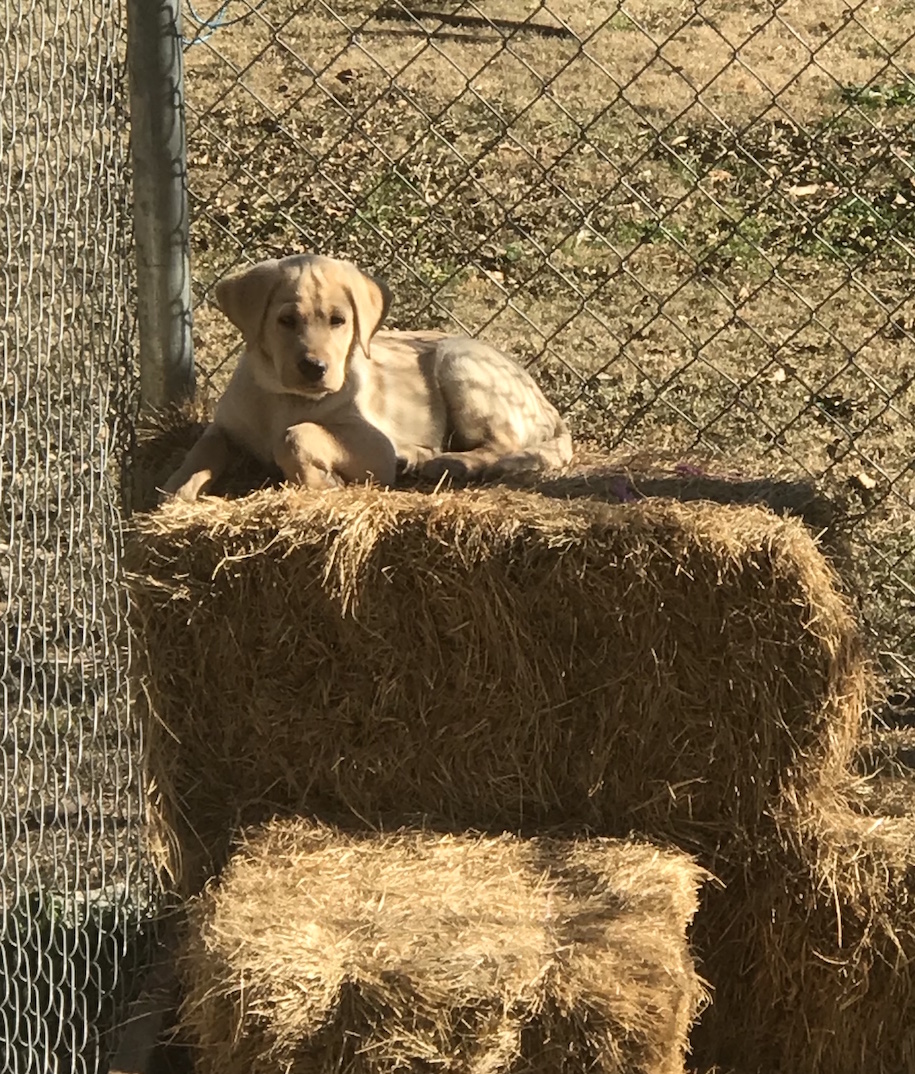 18 POUNDS OF SWEETNESS AND A DESIRE TO PLEASE!
10 WEEKS - BORN 9/30/17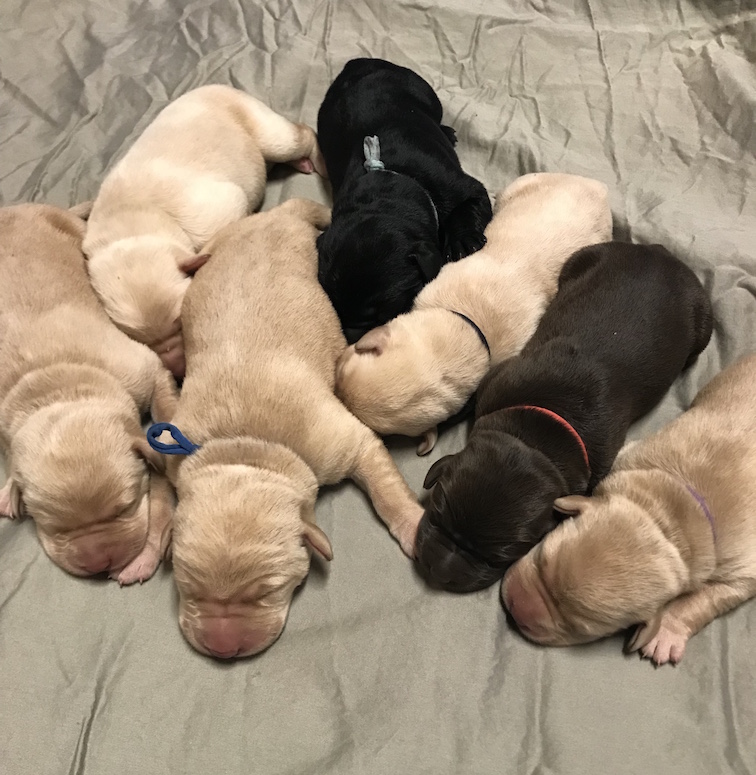 4xGMPR HRCH UH Blackjack's Gen. Stonewall Jackson MH
x
Hershy's Crystal Charlotte Blossom
7 Beautiful pups were born on 12/7/17
(Pups will be ready to go home around the beginning - 2nd week of February)
Get your reservations in...
Hershy's Crystal Charlotte Blossom
(Crystal is our younger dam)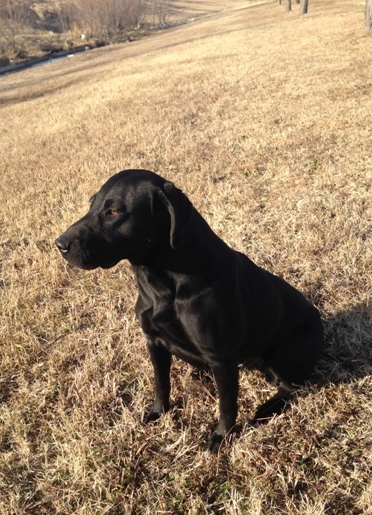 Crystal is an extremely smart and beautiful girl! She is a hard worker and is very eager to please!
This girl is as loyal and attentive as they come!
For more information on our dogs, please visit:
~~~~~~~~~~~~~~~~~~~~~~~~~~~~~~~~~~~~~~~~~~~~~~~~~~~~~~~~~~~~~~~~~~~~~~~~~~~~~
MORE ABOUT OUR LABS
Health Clearances for Hershy's Star Labradors:
The health of our dogs and their offspring is extremely important to us.
You can be assured we will only breed healthy dogs!
We have our dogs tested to ensure that the pups they produce have the best chance at a long, healthy life!
OUR HANDSOME BOY: BAXTER
If you are a breeder, looking for a magnificent Male to breed to your dam,
BAXTER is your guy!
GREAT reports on Health Clearances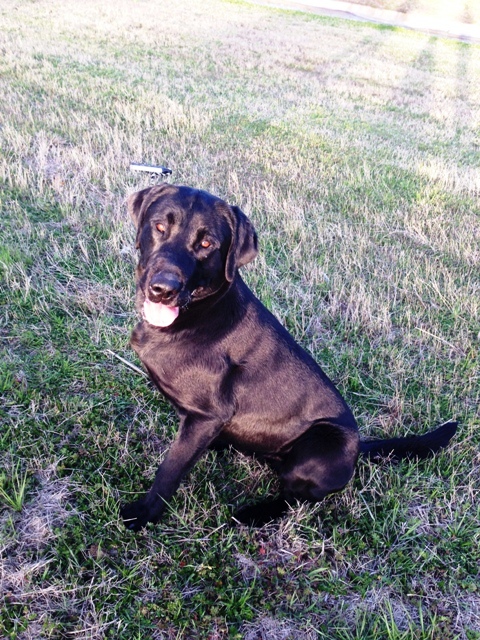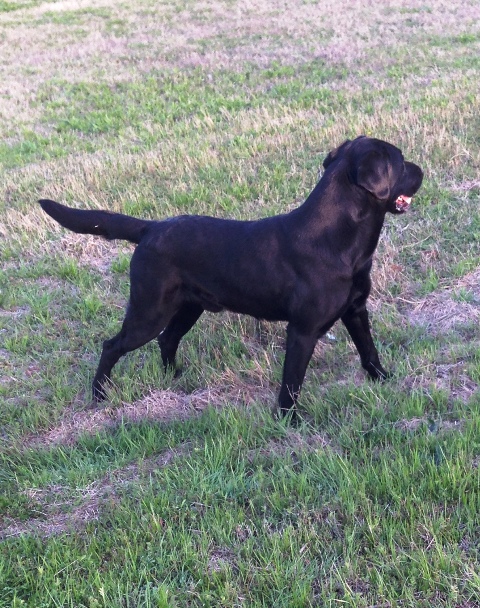 We invite you to visit his page:
OUR BEAUTIFUL GIRLS: JAZZMINE & CRYSTAL
BOTH CAN THROW ALL 3 COLORS when bred to a male who can do the same...
SHR Hershy's Star Jazzmine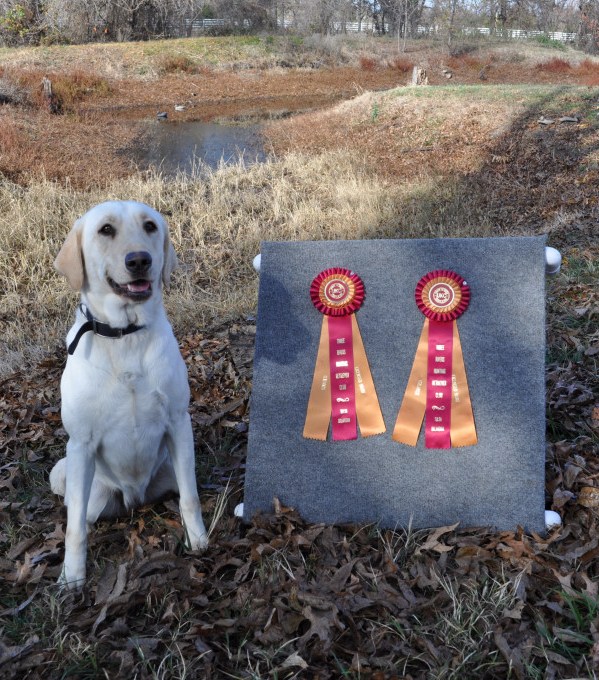 SHR Hershy's Star Jazzmine
70 lb Beauty
AKC and UKC Registered
** Note : Jazz' pedigree is packed with notable champions, including pointer dogs
(Kellogg and more)-
**Also Note: pointer credentials do not get noted in AKC pedigrees.
Sir Hershey of Surrey in 5th generation (read about him on "Past Champions" page)- AKC shows no title and he was one of only 10 Labradors to be inducted in the Pointer Hall of Fame (APLA)!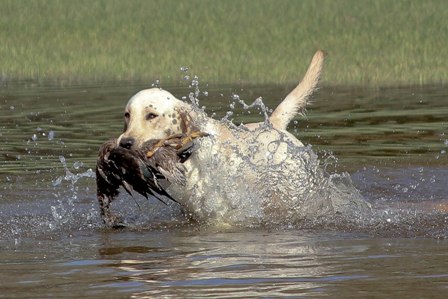 Jazzmine (our dam) is such a good and loyal girl - a great temperament!
She, like her mother, Charlotte, wants to stay by your side, unless you tell her otherwise!
~~~~~~~~~~~~
-We generally have only one litter per year-
If you would like more information about getting one of our great pups, feel free to get in touch with us....
Click link to see one of our most recent litters!
(Also a Jazz/Flynn litter)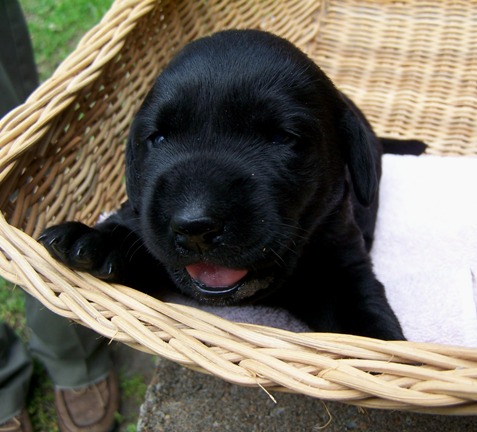 ___________________
~Thank you to all who have reserved one of our pups!~
_____________________
To err is human: To forgive, Divine (and canine:).
We invite you to visit other pages on our site (across the top under our heading) to see our past litters, while reading information about us and what is important to us regarding the first stages of puppy development. You will learn about our role in helping puppies excel as they flourish and grow through these critical stages of life. By visiting journal pages for each litter, you will see that we take very seriously our commitment to their success.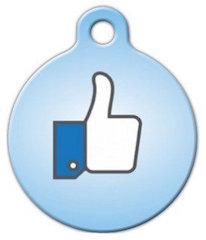 There's more....
(For those who do not understand the value of a Home Breeder (our "breed" of home breeder:), it can be summed up in a few words...Pups are not left on their own in a kennel, they are in our home, and part of the family...they receive ultimate socialization, and close attention to all early developmental stages, allowing them to be the best they can be at whatever future is in store for them...whether your family pet, hunting companion, competitor, or all ... there is no substitute for this time...and you can NEVER get it back or catch it up! They either get it, or they don't !
For more information about this, simply ask.
In LOVE with the Fabulous Labrador Retriever

One of the Great Working / Sporting/ Hunting Dog Breeds

Also, one of the best breeds for a family's pet and lifelong companion !
If you are looking for an extremely healthy, well socialized pup, with prominent National Field Champions,
GMPR, Master and Senior Hunters in their Pedigree, then you should be very pleased with our puppies.
Extremely High Quality pups
An AMAZING value at Hershy's Star Labradors !!
You will be happy you invested in your life long companion!
But then there is more...
We work with pups the entire time we have them, teaching them to be polite pups, crate trained, often to sit, stay down, many other early obedience needs, as well as scenting them for water fowl, and upland game.
The huge amounts of time we spend with each pup in every one of our litters at Hershy's Star Labradors provides pups with an excellent and ideal early beginning, socializing them, and making them ready to do the work, or be the best pet for their new family!
Our past customers will tell you the difference work with them in the early days definitely makes.
(this is also why we generally have only one litter per year! ... :)
(For more information about how to reserve a future PUP for you, please click the CONTACT US tab at the top)

When the time is right, a $200 deposit will reserve your pup for you...
email or call: lhersh@cox.net (Londa)/ 918-809-4158 (Londa)
___________________
(For each litter, we will keep you posted on how they're doing under"Pups" page for the year pups are born! :)

See LOTS of pictures of Charlotte x Chief litters; Charlotte x Flynn litter; Jazzmine x Flynn litters
under "PAST LITTERS" Tab - then click on the year
Coming soon: Jazz x Stoney and Crystal x Stoney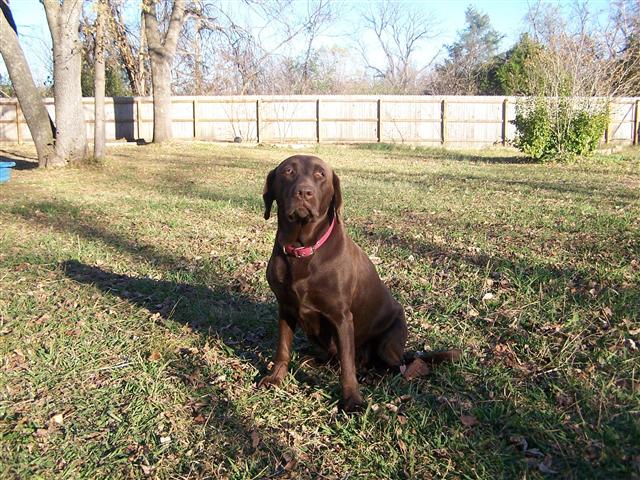 For the love of Charlotte
(Jazz' mom )
She leaves a wonderful legacy!
(she left us too early...with a hard lesson learned)
...as it has been said,
"Hindsight is always twenty-twenty!"

I miss her so!
2005 - 2015
Great job, Jake!
He is a Registered Therapy Dog !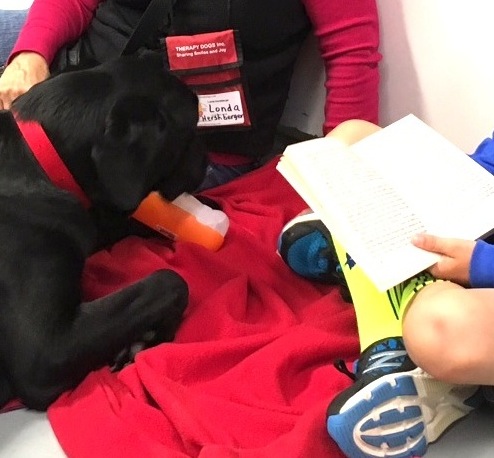 Children LOVE to read to Jake-he listens well. : )
We enjoy seeing lots of smiles as we share Jake with lots of people
in different environments throughout Tulsa.

We not only emphasize the importance of a pup's bloodline, but also the great value in a healthy beginning, mixed with the very important socialization for each pup. We think it's the individual attention given to each and every pup that makes us stand out from many of the others!
We invite you to take a little time


and browse through the rest of our site-

Hopefully, you will find it interesting and informative!

God Bless!